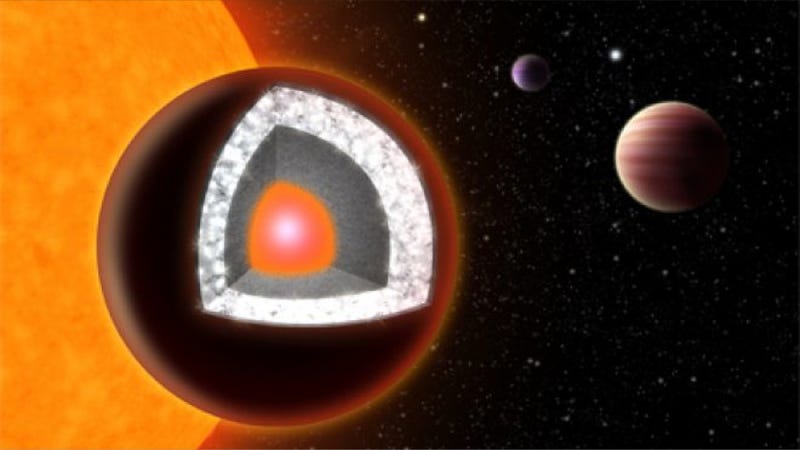 Remember 55 Cancri e? Sure you do — and if you don't, you should. After all, it may be the first diamond planet ever discovered that orbits a Sun-like star. At least we think it is; if there's one thing 55 Cancri e is good at, it's fooling astronomers into thinking it's something that it's not.
55 Cancri e is an exoplanet, one of the billions of worlds in the Milky Way Galaxy that exist outside our solar system. NASA's Kepler telescope has identified thousands of exoplanets since it was launched in 2009, but 55 Cancri e, in particular, is worth remembering — partly because it's weird, but also because it's something of an OG when it comes to Earth-like planetary discoveries.
55 Cancri e was first spotted all the way back in 2004, so it actually pre-dates Kepler. It's old school. With a radius twice that of our own planet's, and a mass close to eight times greater, it was the very first super-Earth to be discovered orbiting what's known as a main sequence star. As such, it's been subject to its fair share of analysis over the years; and — by extension — its fair share of identity crises.
Astronomers originally thought 55 Cancri e was a torrid wasteland, its surface scorched and parched due to its proximity to its parent star. Later studies would conclude that the exoplanet had a mass-to-volume ratio comparable to solid lead.