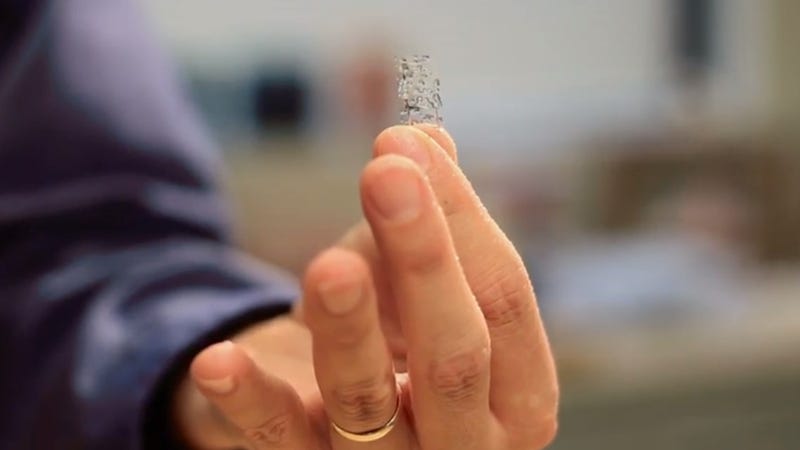 The boundary that divides man from machine continues to dissolve — and in more literal ways than you might imagine. Scientists today announced a new class of electronics that can disappear completely, resorbing into its environment after carrying out a designated task.
The potential applications of this technology — dubbed "Transient Electronics" by its creators — are many, and they run the gamut from vanishing biological implants to environmentally friendly cell phones. To learn more, we spoke with lead researcher John Rogers and bioengineer Todd Coleman about evanescent electronics, and how they stand to revolutionize humanity's relationship with technology.
Traditional electronics are hard and unyielding. This is often perceived as a good thing. The stiffness of a computer chip bespeaks strength, its physical invariance reliability.
And yet, the physical rigidity of most modern technology is analogous to its practical limitations, in that it is not easily adaptable. Some applications call for a softer, or less permanent solution that the vast majority electronics just can't provide. That's where John Rogers comes in.
Rogers is an engineer at The University of Illinois at Urbana–Champaign, where he studies and applies the characteristics of "soft" materials in ways that are transforming how we think about electronics. Last year, Rogers' group unveiled an "epidermal electronic system" — an electronic circuit, applied to the skin like a temporary tattoo, that can stretch, flex and twist as a person moves. The announcement marked an impressive leap forward in the field of biocompatible electronics.