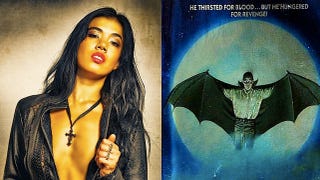 Many years ago, my middle school implemented a once-a-week "silent reading" session to close out every Monday. On paper, this program would transform me and my hoagie-scented peers into Western-canon-quoting cognoscenti who carried the aroma of narwhal mortadella. In practice, all silent reading did was teach me about the do's and don'ts of vampire blow jobs.
At least my school administrators' hearts were in the right place. Were you cool in middle school? Of course you weren't, because you're able to decipher these words electronically poofing onto on your screen. These sentences aren't line after line of cuneiform mumbo-jumbo. You're not living in a derelict fireworks factory with a sack of rice that doubles for sustenance and companionship. Are you eating your best friend right now? If not, you weren't cool in middle school.
Yes, to prevent students from blazing through their lifetime stores of social capital between the age of eleven to fourteen, my middle school enforced mandatory pleasure reading. Every Monday at 2:20 PM, the daily end-of-day free period was set aside for forty minutes of monastic silence. No homework, no intramural sports, no popularity-enhancing adolescent socializing that would inevitably result in the entire student body dropping out and being hired as human scarecrows by age 15. Just forty minutes of everyone becoming a little less illiterate.