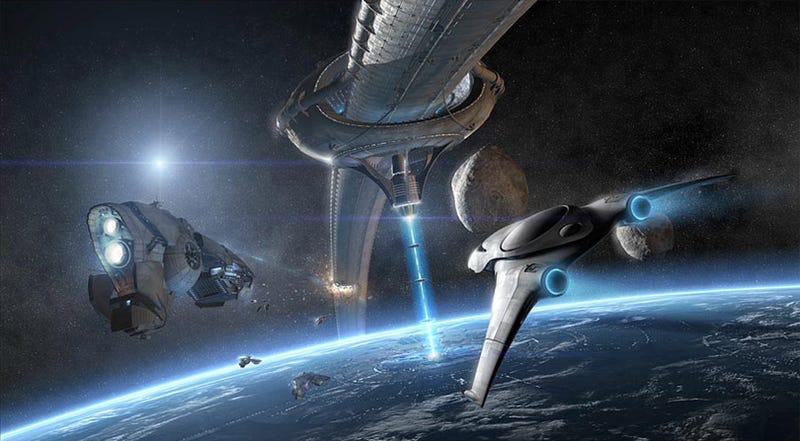 Is it possible to have a wild, exciting space adventure without resorting to magic? Or is there just no way to imagine conquering the vastness of the cosmos without warp drives, hyperspace, miraculous shielding and other fancy devices?
Some of our best and brightest minds are writing "mundane space opera," in which everything is scientifically plausible. And now, you can too! We'll teach you how.
When we were at Worldcon in Chicago, we had several conversations about mundane space opera. And we went to a panel about slower-than-light travel and interstellar trade, where Charles Stross shared some tantalizing tidbits about his new mundane space opera novel. Also working on a mundane space opera? Geoff Ryman, who invented the term "mundane science fiction", to describe SF where everything is scientifically plausible.