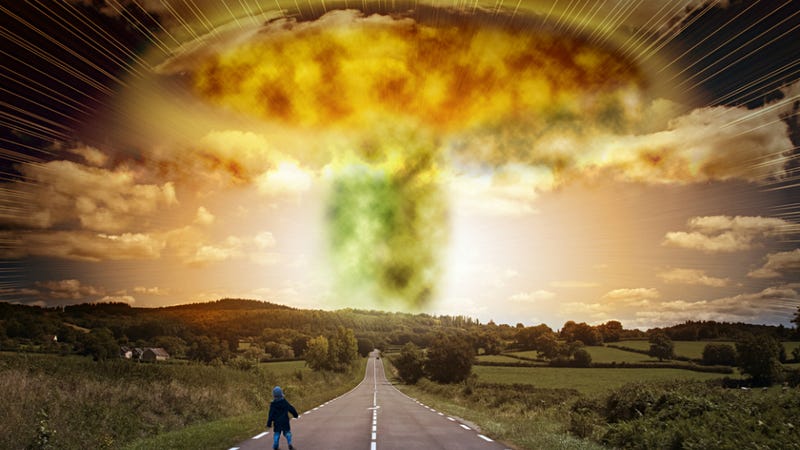 It's easy to get caught up in apocalyptic paranoia. After all, it's 2012, the economy is fucked, the oceans are rising, and all our coolest fictional heroes are post-apocalyptic one way or another. But let's just take a moment to remember all the calamities that didn't happen. Over the past few decades, people have predicted plenty of Earth-shattering catastrophes. And we're still here, for now.
Here are nine worldwide, massive disasters that people were warning about, which never happened. Some of them were real possibilities, while others were never more than just mass hysteria or widespread delusion.
Top image: Gregory Guivarch/Shutterstock.com
1. Nuclear War Between the U.S. and the U.S.S.R.
Sure, we could still have a nuclear war with North Korea, or a dirty nuke in one of our cities. But the threat of a full-on global thermonuclear war, War Games-style, seems to have receded with the fall of the Soviet Union. It's hard to imagine now how close a massive exchange of nuclear missiles appeared a few decades ago — when you watch these old duck and cover PSAs from the 1950's and 60's, they look kind of ludicrous now. As if a school desk would really protect you from and atomic blast. But people were living in terror. Just read Watchmen, and you'll see how absurdly close the abyss seemed. And in fact, we did have a number of close calls along the way. Image: Nogwater/Flickr.