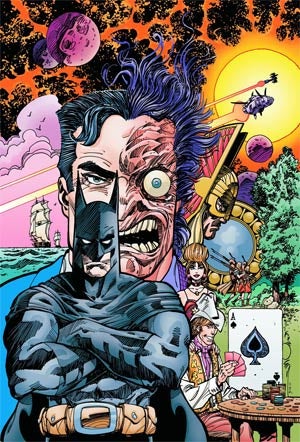 What comic book debuts are on the stands tomorrow? First off, DC Comics releases their new anti-superhero espionage book Team 7, which stars a motley selection of characters from across the DC and Wildstorm universes:
As Superman emerges, so too does the world's counter measures against him and his kind! Dinah Lance, Amanda Waller, Steve Trevor, John Lynch, Alex Fairchild, Cole Cash, Slade Wilson are Team 7.
In the returning pile are new issues of Buffy the Vampire Slayer, Adventure Time: Marceline And The Scream Queens, Conan the Barbarian, The Massive, Orchid, Batman, Before Watchmen: Comedian, Frankenstein Agent Of S.H.A.D.E., Suicide Squad (preview here), American Vampire: Lord of Nightmares, Saucer Country, Rocketeer: Cargo of Doom, Chew, Avengers vs. X-Men, Wolverine and the X-Men, and Uncanny X-Force.