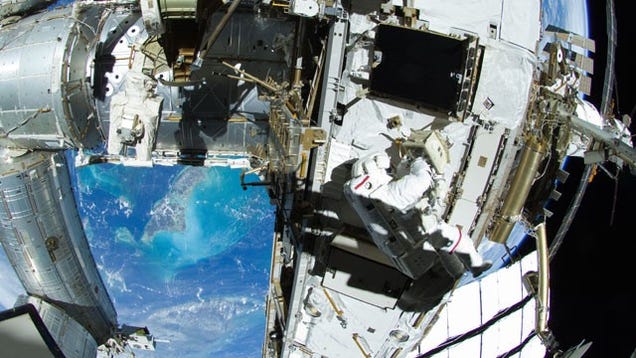 Yet another reason to never leave home without your toothbrush. As Gina Sunseri of ABC reports:
A $100 billion space station saved by a simple $3 toothbrush? It was the brainstorm of astronauts Sunita Williams and Akihido Hoshide and NASA engineers on the ground: a tool to clean a bolt that gave them so much trouble during a marathon 8-hour spacewalk last week.

They were trying to replace an electrical switching unit, but on Thursday they couldn't bolt it to the outside of the station.
ABC/Images: NASA/AP.