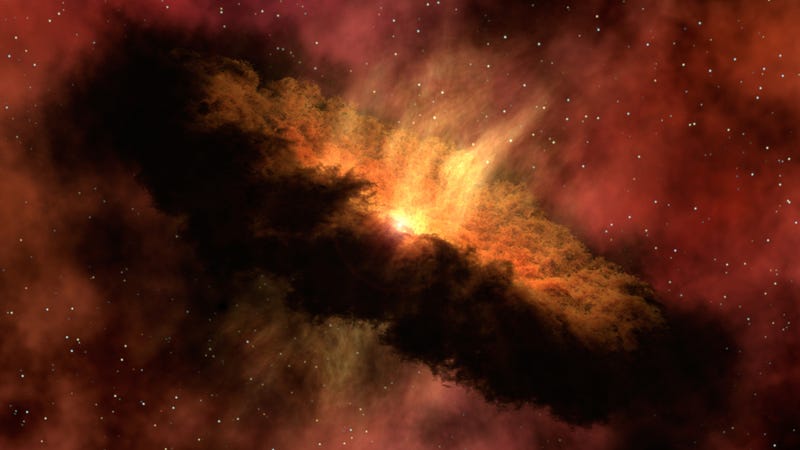 Supermassive black holes, rare galaxies, oh my! Tomorrow afternoon, NASA will be hosting a teleconference to discuss new discoveries surrounding these and other extreme deep-space objects.
According to SPACE.com:
The NASA update is set for Wednesday (Aug. 29) at 1 p.m. EDT (1700 GMT) and will discuss the latest science findings from NASA's Wide-field Infrared Survey Explorer mission. The prolific WISE space telescope mission actually ended in 2011, but astronomers continue to mine the observatory's data for new discoveries.
According to NASA, briefing participants will include:
Daniel Stern, astronomer, NASA's Jet Propulsion Laboratory (JPL)
Peter Eisenhardt, WISE project scientist, JPL
Jingwen Wu, astronomer, JPL
Rachel Somerville, Downsbrough Chair in Astrophysics, Rutgers University

We'll be streaming a feed of the teleconference live on io9, so be sure to check back then. Alternatively, you can watch a Ustream feed of the telecon live at NASA beginning shortly before the start of the event. See you all there!

Top image is an artist's concept that illustrates a dusty planet-forming disk, similar to the one that vanished around a star called TYC 8241 2652, as first observed by WISE back in 2010