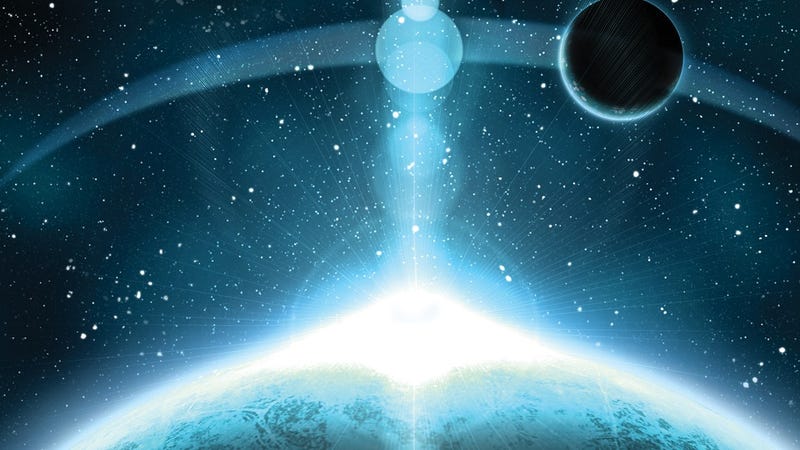 What do science fiction and fantasy books have in store for you this fall? There are new fantasy series by Tad Williams and Jacqueline Carey. A brand new Culture novel by Iain M. Banks. Collaborations between Cory Doctorow and Charles Stross, and Larry Niven and Gregory Benford. A classic Gene Wolfe novel. A massive Ursula K. Le Guin story collection. And much, much more.
Here's our complete guide to this fall's most exciting science fiction and fantasy book releases!
September
Blackwood by Gwenda Bond (Angry Robot/Strange Chemistry)
Bond's debut young-adult novel takes place on Roanoake, where the mysterious disappearance of 114 people is just a tourist fable — until 114 people disappear in the present day, and two 17-year-olds may be the only ones who can figure it out.
The Rapture of the Nerds by Cory Doctorow and Charles Stross (Tor)
This is a fix-up novel made out of a series of short stories, set at the end of the 21st century — only a billion people remain on Earth, the rest of the population having become posthuman and swarmed (literally) across the solar system. But who's going to save the remaining humans from being spammed with "get evolved quick" schemes?
Devil Said Bang by Richard Kadrey (Harper Voyager)
Sandman Slim is back — and this time he's literally in Hell, not just in Los Angeles. We exclusively published the first 40 pages of this novel a while back.