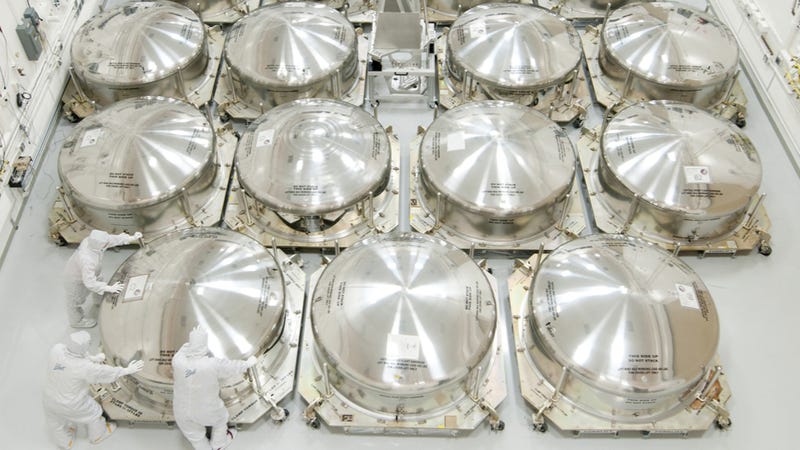 In 2018, the James Webb Space Telescope will become one of the greatest tools in humanity's quest to understand the cosmos. Now, after eight years, the technology comprising the heart and soul of the telescope — an ultra-sophisticated beryllium mirror system — is complete.
Up top, 11 of JWST's 18 gigantic mirror segments, engineered and assembled by Ball Aerospace in Boulder, Colorado, are shown packed up and ready to ship to NASA. Here's why that is very, very exciting news.
Yes, NASA just landed an absurdly awesome rover on the surface of Mars; and yes, the Agency did just announce plans for yet another mission to the Red Planet — but the completion of JWST's primary mirror system represents a major milestone for a much bigger (and much more expensive) astronomical endeavor.