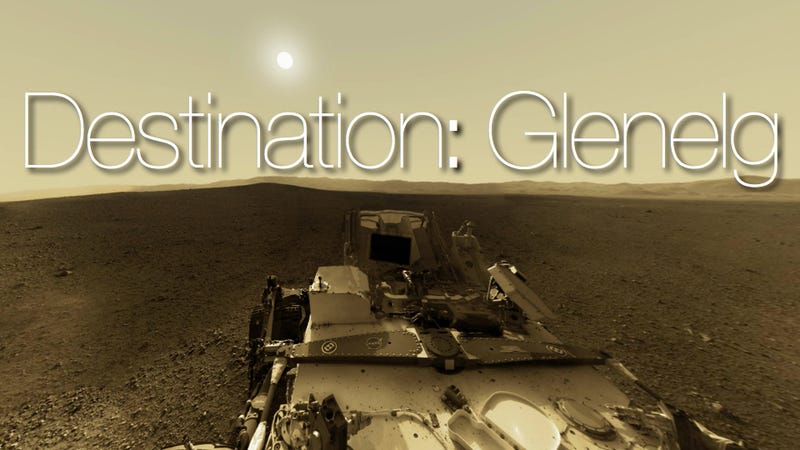 It's been just shy of two weeks since Curiosity's wheels touched down on the surface of Mars, and things are looking excellent. Since landing, the rover has been busy stretching out, extending its mast cam to its full height, snapping photos of its surroundings and running its impressive suite of scientific instruments through its paces. But there is something the rover hasn't done yet — it hasn't actually roved anywhere.
Before Curiosity can start exploring, the team at JPL needs to make sure its wheels are fully operational. That should happen at some point in the next few days. Once it does, the rover can be on its merry way. But where to?
Mount Sharp, of course; the rock layers in the mountain's lower elevations are Curiosity's primary scientific target, after all, but the rover still has a fair bit of ground to cover before it reaches the base of Gale Crater's central mound, and there will be plenty of scientific opportunities en route.