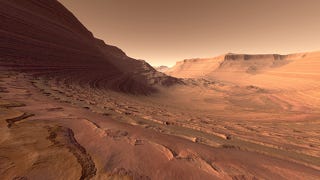 Biologists who study extremophiles are dramatically expanding our sense of just how amazingly resilient microorganisms can be — insights that have serious implications in our search for extraterrestrial life. At the same time, these hardy microbes are also inspiring synthetic biologists to create their own strains of life, that might be capable of living in harsh, off-planet conditions.
But as a recent article by Tanya Lewis in Wired points out, while the prospect of kindling life on another planet holds promise for future colonization efforts, there are some important scientific and ethical questions that need to be answered first.
Life abounds
There's no question that certain microbes are very hard to kill. We know that microbes can live in the cracks of rocks near scorchingly hot undersea volcanoes, the driest deserts, the highest altitudes, and in extremely primitive environments. We also know that some microbes can withstand lack of oxygen, and the rigours of space.