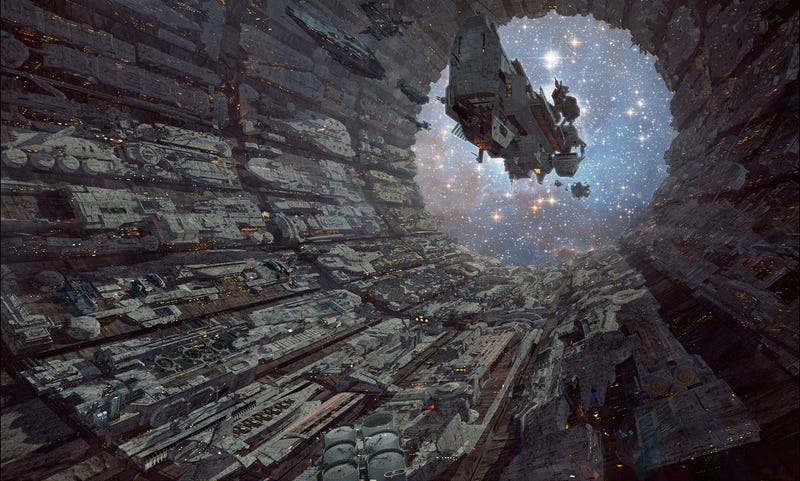 Emily Dickinson had it wrong: There is no star cruiser like a book. When you want to journey past the furthermost limits of your own imagination, you turn to books. And August's new book releases are just packed with brilliant new ideas and thrilling stories, from some of the world's best writers.
Here's every book that will be making your brain a cooler place in August.
Top image: Cover art for The Unincorporated Future by Dave Seeley.
A Guile of Dragons by James Enge (Pyr Books)
We featured a great quote from Enge the other day, and The Magicians author Lev Grossman says this is the author he could read forever. This is the first book in a new series, A Tournament of Shadows, so this is a great jumping-on point — and it tells the origin of Enge's long-running character Morlock Ambrosius. The dragon-dwarf war is ancient history — but now the dragons have returned, and they've got some seriously scary helpers: the Dead Kings of Cor and the Masked Gods of Fate and Chaos.