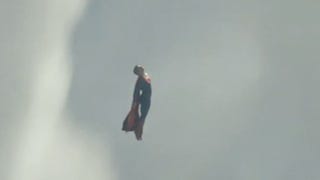 Hollywood loves remakes. After all, old movies have instant name recognition, and material that's already been proved to work on the screen before. When remaking a book adaptation, you can draw on the previous movie as well as the source material. Of course, remakes are hit and miss — as witness the trail of films like Day The Earth Stood Still and Invasion. But that's not going to stop them coming.
Here are 10 movie remakes and reboots that are in the pipeline right now, and some reasons why they might not actually suck.
Note: There are dozens and dozens of remakes in the pipeline at any one time, and most of them will probably stay there. For the purposes of this list, we're sticking to films that we already know are happening — or which there's been some recent news about. So, no Crow remake, or Frankenstein, or Flash Gordon, or Barbarella, or Fantastic Voyage, or Videodrome. Also, we already posted an early review of Dredd, which you can read here.