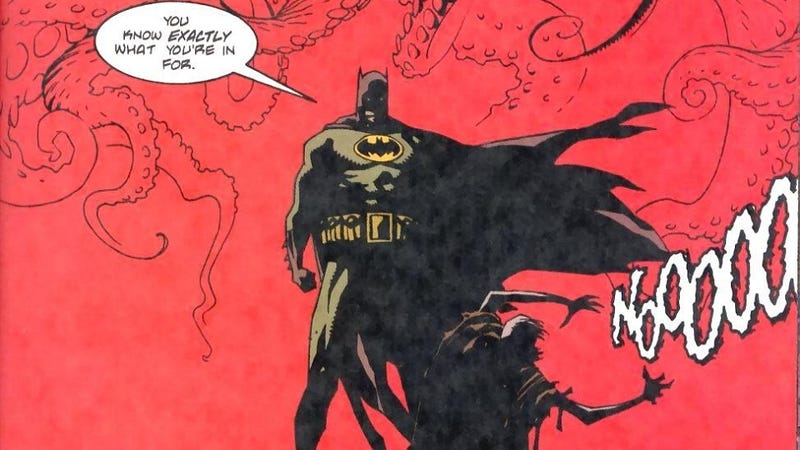 Batman has appeared in untold thousands of comic books over the decades. You could pretty much spend the rest of your life reading about Batman. But some of the coolest and most interesting Batman stories aren't at your local bookstore, on the big shelf of hardcover and paperback collections. They're only available in the mysterious and bewildering world known as... the back issue bin.
It's hard to believe, but not every Batman story has been compiled into collected editions. Here are a bunch of harder to find Batman comics that are straight-up classics.
Top image: Batman by Mike Mignola, from Legends of the Dark Knight #54.
To help compile this list, we turned to the indispensible Will Brooker, aka Dr. Batman — the author of Batman Unmasked and the newly released book Hunting the Dark Knight: Twenty-First Century Batman. (Brooker also wrote two Batman articles for us, which you can read here and here.)