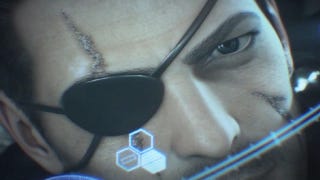 At last, 15 years later, there's a true sequel to Paul Verhoeven's cult classic Starship Troopers. We saw the whole film at San Diego Comic Con, and we're happy to report that not only is it a close follow-up to the original film — it also uses CG animation to create something very close to Robert A. Heinlein's original vision.
Johnny Rico is back!
Starship Troopers: Invasion takes place ten years after the 1997 film. Johnny Rico is a high-ranking general in the Terran Federation, Carmen Ibanez is the captain of her own starship, and the ever creepy Carl Jenkins is more powerful than ever.