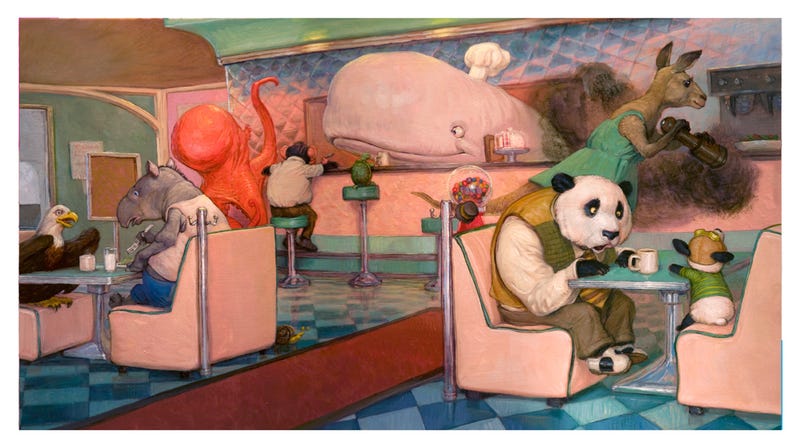 If you have a shelf dedicated to the works of Neil Gaiman, then it may be time to add a second! Gaiman just signed a five-book deal with Harper Collins Children's Books.
In case you've been keeping score at home, in the next couple years we're also expecting his non-fiction travel book about China, his Sandman prequel comics and his new adult novel Lettie Hempstock's Ocena (though he is reportedly considering a different title.)
The deal with Harper Collins includes two picture books and three middle grade novels. Both picture books will follow the adventures of a panda named Chu, who has some amazing sneeze powers. The first is entitled Chu's Big Day and will be illustrated by Adam Rex, the author and illustrator of The True Meaning of Smekday. The second untitled book will also follow Chu. Describing the book on his blog Gaiman wrote "Chu's Day is the first book I've ever written for really little kids. Ones who cannot read. Ones who can only just walk. Those ones. I hope that they like it, or at least, that they love Adam Rex's amazing illustrations."