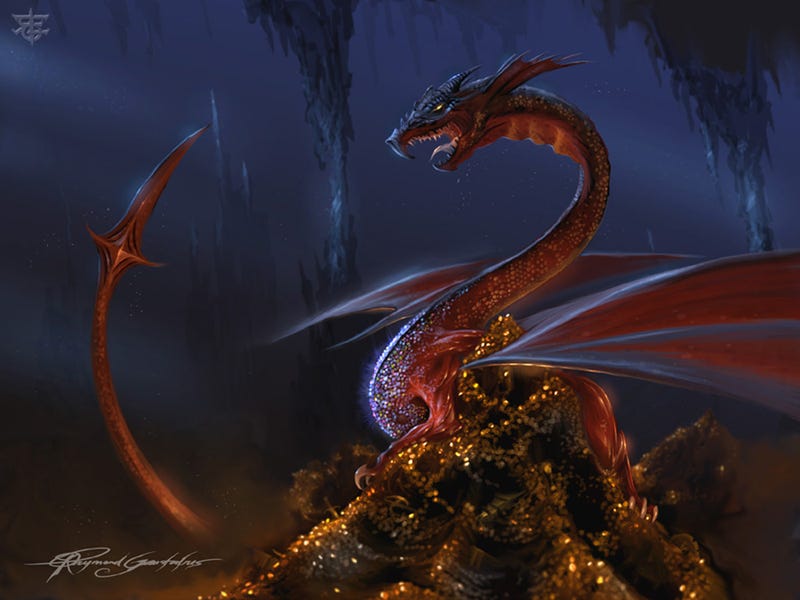 Every great fantasy novel is a journey into mystery and wonder. And the best fantasy writers set the tone of discovery with the very first sentence. Especially in these days of online book excerpts and Amazon.com previews, the opening sentences of a book can cast a spell — or cast readers out of the book, forever.
Here are 39 of the greatest opening sentences from fantasy novels!
Top image: Smaug and his Treasure by Shockbolt on DeviantArt
This is sort of a Comic Con tradition — every Thursday of Comic Con, we always do a post that celebrates great books. In previous years, we did great opening lines from science fiction, great last lines from science fiction novels, great character descriptions from SF & fantasy books, and great advice to live by from SF and fantasy books.