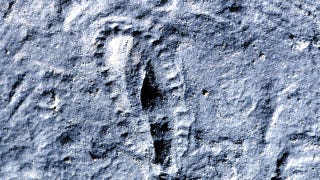 How soon after a planet's formation can animal life emerge? The answer to this question could influence how we search for life on other worlds, as well as the types of life we look for. Until recently, experts estimated that animals emerged on Earth around 555 million years ago, meaning that complex life can get kick-started pretty quickly, if the conditions are right.
But now, it's looking as though primitive animals on Earth emerged even earlier than we thought –- as much as 30 million years earlier.
An emerging thought in astrobiological circles is that the Universe is fairly "biophilic" — in other words, it's pretty friendly when it comes to the spawning and fostering of life. We now know that rocky planets litter our Galaxy in the trillions, but we're still not sure how easy it is for life to emerge and evolve on these planets. But if we can prove that microbes emerged very early in Earth's history, it's quite reasonable to assume that life can start quickly in other places as well.