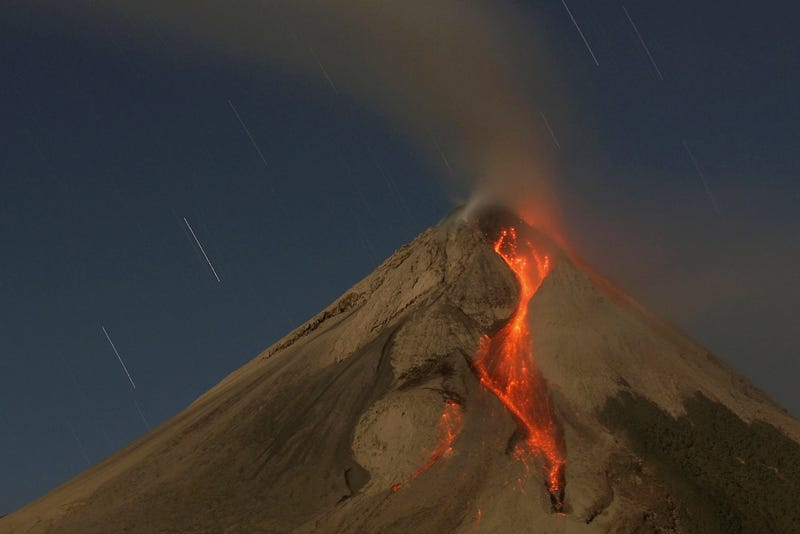 Suppose you've been given a few weeks to live, but you've decided you don't want to spend your last days in a hospital bed. What if you decide, "Today is a good day to die," in a suitably stentorian Klingon voice? And you want a method of self-annihilation that's both interesting and nearly pain-free?
Don't just take a cacophony of pills — go out with gusto! Here are 10 adventurous ways to see bizarre parts of the world, enjoy new experiences, and fill your stomach, shortly before the you buy the farm.
Top image from Dimas Ardian/Getty Images
10. Take ride in a hot air balloon
Floating away at the end of your life conjures images of the Carousel in Logan's Run — but you can make it a possibility in a hot air balloon. With the proper type of hot air balloon, you can reach heights of 20 kilometers, or even 32 kilometers, in a helium balloon.
As you travel to such great heights, you can take in beautiful views while your body temperature gradually decreases along with the amount of oxygen in the air, sending you gently toward your long sleep.
9. Spend some quality time with lava
Lava is a beautiful example of nature's fury - a red flow of molten rock that destroys anything it touches. Falling (or jumping) into a lake of lava will lead to an instantaneous death. Your death will be quick, just so long as your body penetrates the upper layer of lava — lava forms a solid film over the top, due to rapid cooling — akin to the of the layer of skin that forms over pudding.