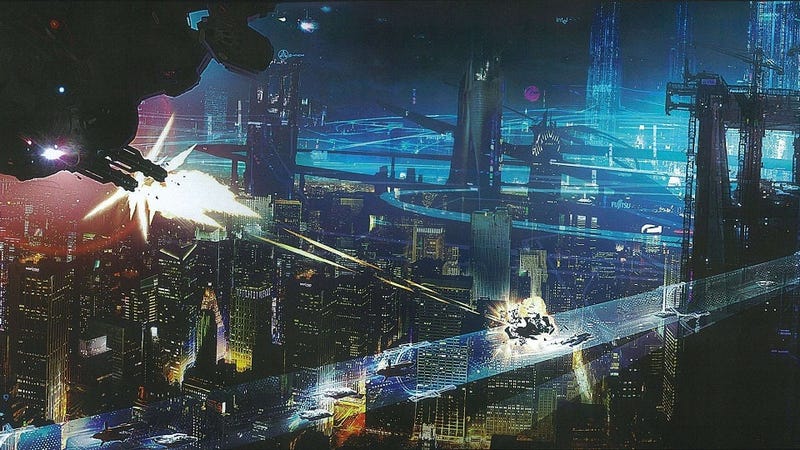 They're rebooting Spider-Man. They're remaking Total Recall. Sometimes, when you're in the middle of summer movie craziness, it can seem like every movie is based on an already-existing movie. But that's not really true — there are actually tons of genre movies in development that are new concepts, at least as far as the movies go. Some of them have already finished filming, while others will never get made.
Is any of them the next Inception or District 9? We'll find out when you do. But here's our round-up of 50-odd science fiction and fantasy movies in the pipeline that aren't sequels, reboots, remakes or prequels of existing films. Thanks to reader Adam J. O'Donnell, who asked us on Twitter for a list of this sort.
Top image: Cloud Atlas.
There's no way this list can be exhaustive, especially for projects that are still in development hell — so please share with us in the comments anything we've forgotten!
Book/Graphic Novel Adaptations
Cloud Atlas
What it's about: An adaptation of David Mitchell's genre-blending novel featuring six different storylines, taking place in the past, the present, the future, and the far future. Starring Halle Berry, Tom Hanks, and tons of others.
Status: Coming out in October.
Prognosis: It sounds as though they've at least tried hard to do justice to the incredibly challenging source material.
Life of Pi
What it's about: Ang Lee adapts Yann Martel's magical realist novel about a boy in a lifeboat, with a handful of animals. And they visit a strange island.
Status: Coming in November.
Prognosis: Ang Lee has almost never let us down before.
World War Z
What it's about: Max Brooks' novel about the zombie apocalypse becomes a big splashy action movie starring Brad Pitt, directed by Quantum of Solace's Mark Forster.
Status: Postponed until next year because of what are reportedly huge problems with the third act. Damon Lindelof has been brought in for massive rewrites.
Prognosis: The best we can hope for is probably a fun generic zombie movie, since it apparently has little to do with the book.
Dinosaurs & Aliens
What it's about: A Grant Morrison graphic novel (in the works) about dinosaurs fighting aliens, being adapted into a movie by Men in Black's Barry Sonnenfeld.
Status: There was a sneak peek as part of Free Comic Book Day last month. Sonnenfeld told us they're about to try and sell the project in Hollywood.
Prognosis: Grant Morrison creating a whole alien culture sounds like reason enough to be interested.