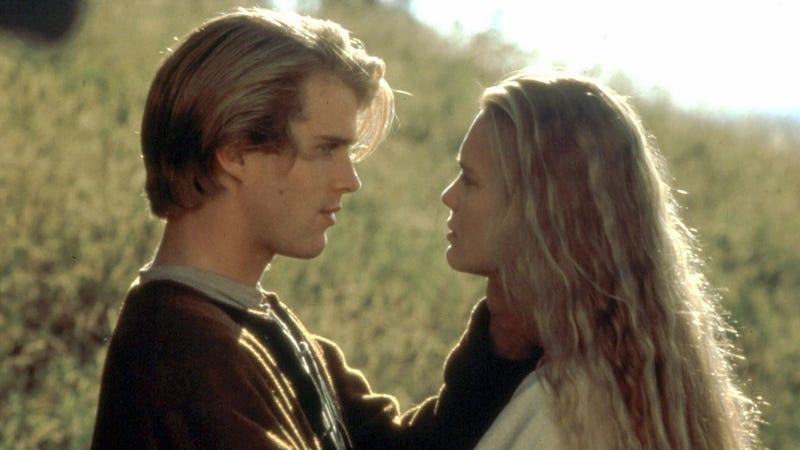 Science fiction is all about discovering the unknown — but sometimes you find love along the way. This is a great time to love romantic comedies with a science fiction twist, with the surprisingly sweet Safety Not Guaranteed in theaters, and the apocalyptic Seeking a Friend for the End of the World coming out tomorrow. But science fiction and fantasy have had a love affair with romantic comedies for years.
Here are the 10 greatest science fiction and fantasy-themed romantic comedies ever made.
We came up with our own list of the greatest speculative romcoms — but then to double check, we went and asked people on our Facebook page for their favorites. Thanks to everyone who pitched in. Here's the final list we came up with, including your input... And to be clear, we're sticking to movies here, and they have to be largely about romance, rather than comedies with a romantic subplot.
Oh, and people who said Dr. Horrible's Sing-Along Blog was a great romantic comedy? I don't want to know you.
10 TiMER
This film starring Buffy the Vampire Slayer's Emma Caulfield has an ultra-contrived set-up, but enough wit and charm to make you buy into it. In the future, the TiMER corporation can fit you with a device that counts down until you meet your soulmate — as long as your soulmate is also equipped with a TiMER implant. Caulfield plays a dentist whose TiMER is blank, meaning her soulmate has never gotten hooked up. As we wrote in our review, this movie makes you think about whether it's possible to fall in love with someone, knowing your soulmate is still out there somewhere.