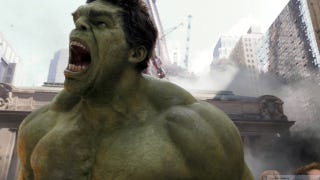 Bruce Banner take note: Researchers at the University of Southern California and Italy have successfully identified a critical neurological factor in aggression. By studying overly hostile mice, they located a malfunctioning brain receptor — and by turning it off, they were able to calm the mice down. The discovery could have implications for people who suffer from pathological aggression, bipolar disorder, or schizophrenia.
How soon before there's a pill to "turn off" your rage?
As we've reported before, scientists are currently working on a pill to make you fearless, and one to help you erase painful memories. There's even a pill in the works that could help you save your marriage. So why not a pill to make you less hostile?