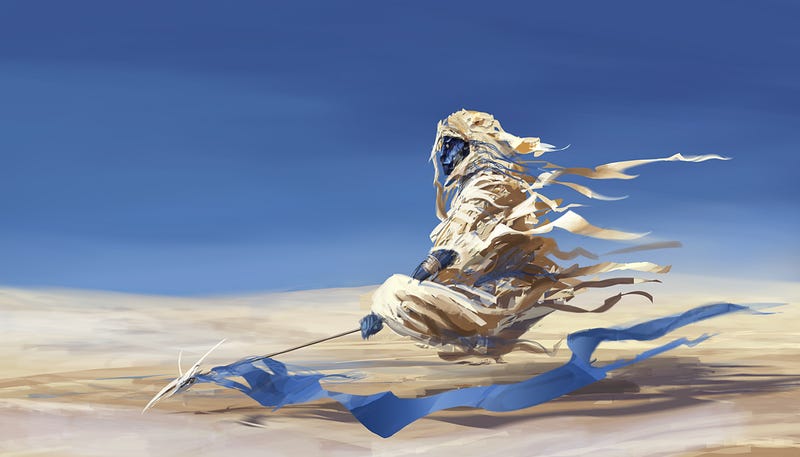 Alif the Unseen is the debut prose novel by G. Willow Wilson, author of the critically-acclaimed graphic novels Cairo, Air, and Vixen. This is a breezy yet thought-provoking blend of techno-thriller and urban fantasy, set in an unnamed Arab emirate. It will whisk you away to the new vistas of wonder and wisdom, then return you before the waterglass falling from your nightstand has time to hit the floor.
Top image: Djinn by Remton on Deviant Art.
The Middle East is often either ignored or over-romanticized in the West. Worse, we allow our own fundamentalists, both religious and secular, to demonize Islam, which is an integral part of life for so many humans. Nuanced depictions of Muslim life in speculative fiction have been infrequent, and have usually been penned by well-meaning infidels. I highly recommend George Alec Effinger's novels and stories of Marîd Audran. The Budayeen may be a thinly-veiled New Orleans, but Effinger really did his homework. The Arabesk Trilogy by Grimwood is good, if a bit dry for my taste. The Jiin, that elder race of numinous power created from smokeless fire, play a role in the excellent the Dervish House by Ian McDonald, Declare by Tim Powers and recently in The Mirage by Matt Ruff. I admire Ruff's explorations into ethics and morality. Meanwhile, children of all ages will marvel at Salman Rushdie's Haroun and the Sea of Stories and Luka and the Fire of Life.