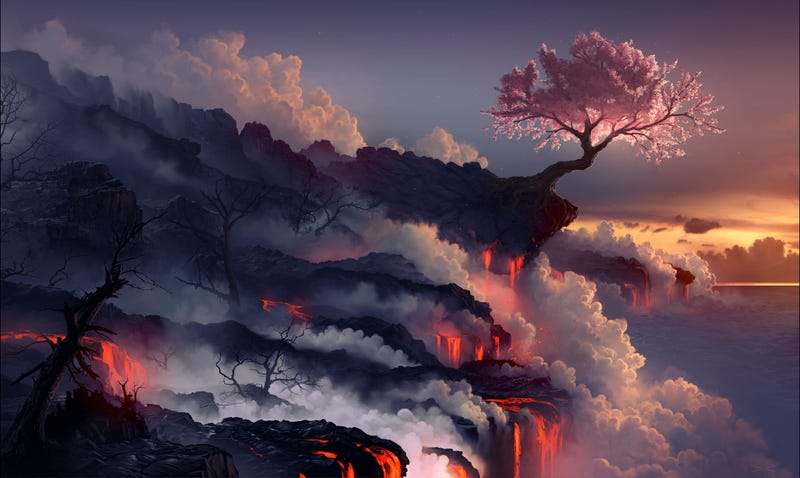 It's official: The Large Hadron Collider helped to find a new particle, and it didn't turn the world inside out. Everybody relax! But history is full of strange experiments that people predicted might bring about the end of the human race... and in some cases, they might actually have had a point.
Here are 10 scientific experiments that people believed — rightly or wrongly — had the potential to wipe out humanity.
Top image: Scorched Earth by Conway on CG Hub.
10. Digging the Kola Superdeep Borehole
Initiated in 1970, this Soviet science experiment sought to drill as deep as possible into the Earth's crust. The borehole on the Kola Peninsula dug to a depth of 12 kilometers into the planet's crust by 1994.
While the Soviets did not encounter the Mole Man during digging, drilling a deep hole into the Earth's crust (which varies from 30 to 50 kilometers in thickness) could have unleashed seismic forces that nobody could control, much like in the Doctor Who story "Inferno," which aired that same year.
9. New Zealand's Tsunami Bomb
Known more for a connection to the Shire than innovation in weapons creation, New Zealand experimented with the use of bombs to create artificial tsunamis, between 1944 and 1945.
By strategically placing bombs, the military scientists behind New Zealand's Project Seal believed they could divert explosive energy through water, causing tsunamis and tidal waves. After thousands of test explosions, New Zealand ceased experimentation, because military scientists kept having trouble with funneling the explosive energy in a horizontal direction. If New Zealand's tsunami bomb experiments had been successful, tsunami creation could have gone mainstream — allowing anyone with a conventional explosive device to create widespread chaos and death with ease.
8. Operation Cirrus
In the late 1940s, the United States attempted to divert the path of hurricanes by seeding the storms with dry ice. After scientists poured 180 pounds of dry ice into a hurricane moving east into the Atlantic Ocean, the hurricane made an extremely unpredictable move — and changed directions. The hurricane collided with the town of Savannah, Georgia — no stranger to unusual government intrusions , killing at least one person and causing over $200 million in damage.