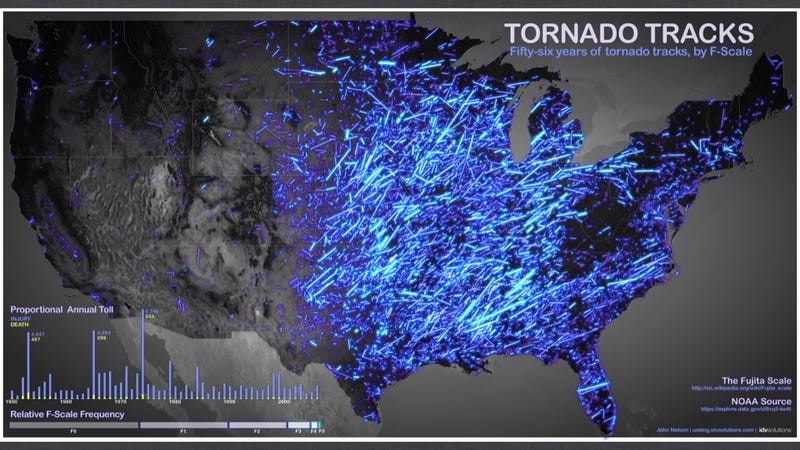 Using almost sixty years' worth of data from NOAA, designer John Nelson has produced a mesmerizing visualization of tornado activity in the United States. Ever wondered where "Tornado Alley" got its name? Wonder no more.
Writes Nelson:
Got this data from NOAA via the spectacular Data.gov. It tracks 56 years of tornado paths along with a host of attribute information. Here, the tracks are categorized by their F-Scale (which isn't the latest and greatest means but good enough for a hack like me), where brighter strokes represent more violent storms.
The F-scale Nelson is referring to is the Fujita scale, which ranks tornados according to windspeed and destructive potential on a six-point scale ranging from F0 (40–72 mph winds and a few broken tree branches) to F5 (261+ mph winds and holy crap flying semi trucks).