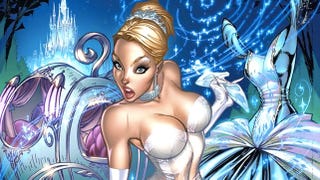 In the upcoming film Snow White and the Huntsman, that classic fairy tale receives a modern rejiggering complete with a guest appearance by Thor and (hopefully) a golem made out of poison apples.
This flick represents just one retelling in a long history of folklore being retold and remolded for a new audience. Here are ten actual fairy tale plot nuggets frequently downplayed or just plain forgotten, such as the time Little Red Riding Hood ate her dead grandmother's teeth.
Top image: J. Scott Campbell's hornball idiosyncratic fairy tale artwork.