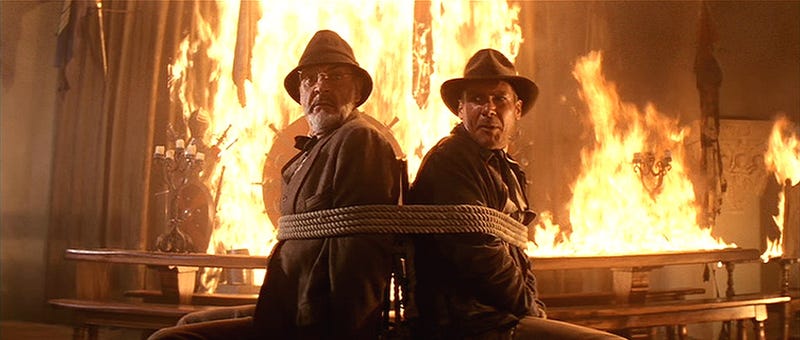 When it comes to movie series, the third time is definitely not the charm. Some of the best movies ever made are the second films in a franchise — but it's a rare third film that achieves true greatness. This Friday sees the release of Men in Black III, and everybody's wondering if it can be better than the underwhelming MIB II.
To celebrate Will Smith's return to the snazzy suit, here are the best and worst movie threequels ever made. In no particular order.
The Worst:
Star Trek III: The Search for Spock
To be fair, this one is just a humongous letdown after the transcendent greatness of Wrath of Khan, and before the hilariousness of The Voyage Home. Stuck with the impossible task of resurrecting the newly dead Spock, the Trek movies get turgid and crufty.
Superman III
It's hard to believe a series could fall so far, so fast. Superman's stubble-sporting dark side is unleashed and fights Clark Kent in a junkyard, while Richard Pryor is a computer geek who invents the ultimate supercomputer. Not as good as that makes it sound.