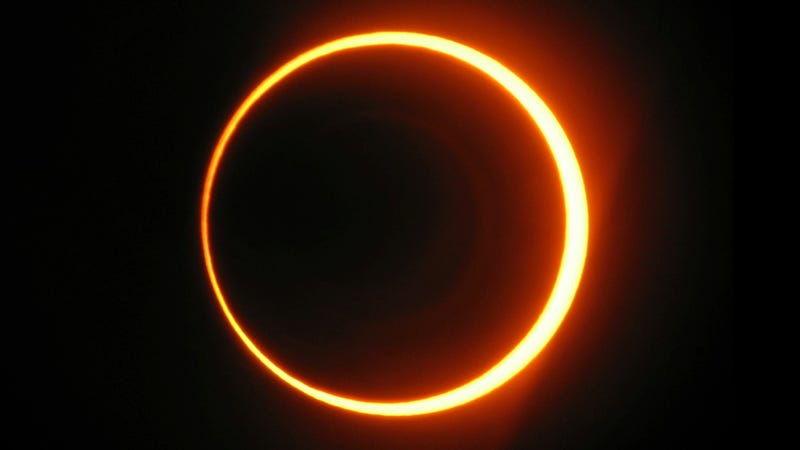 This weekend, the Moon will pass between Earth and the Sun, giving rise to what sky-watchers call an annular eclipse. Also known as a "ring of fire" eclipse (for reasons that the top image should make clear), it's the first annular eclipse to be visible from the continental U.S. in close to 20 years. Here's what you need to know to catch a glimpse.
What is an "annular" eclipse?
Remember the supermoon from a couple weeks back? If you do, you might recall reading that one of the things that made the Moon "super" that night was its proximity to Earth. Because the Moon's orbit is elliptical, there are times throughout the month when it is closer to our planet than others. Two weeks ago, the Moon was at perigee, putting it closer to us than any other point in the month. In contrast, Sunday's Moon will be close to apogee, the point in its orbit at which it is furthest from our planet.