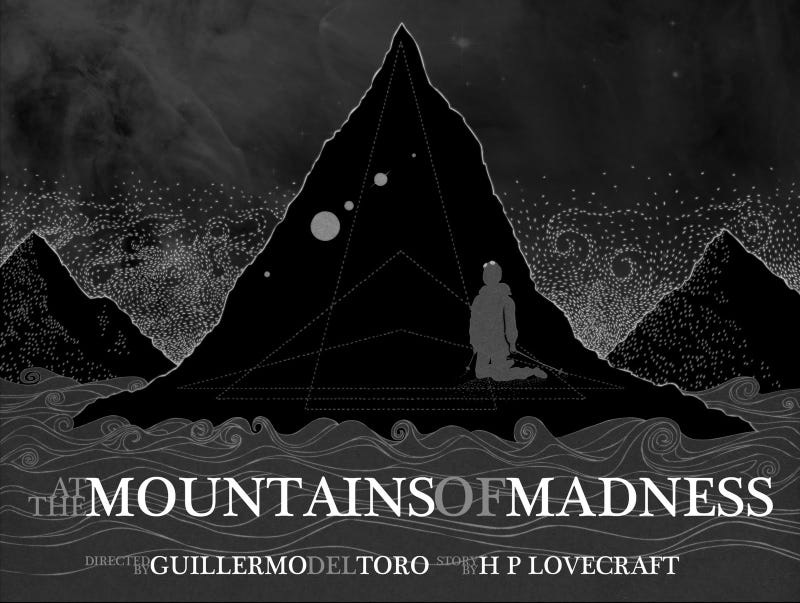 Sad news, H.P. Lovecraft fans — Prometheus may have indirectly put an end to Guillermo Del Toro's At the Mountains of Madness movie once and for all. Which means no elaborate GDT "Elder Things" designs to marvel at on the big screen.
The director took to his website to explain why his Mountains movie might be frozen forever.
Even though Universal cancelled the R-Rated Tom Cruise attached picture earlier last year, we always held out hope that GDT would deliver (and so did Del Toro!) But now it sounds like it's all over for the Shoggoths. GDT broke the news on his official website.