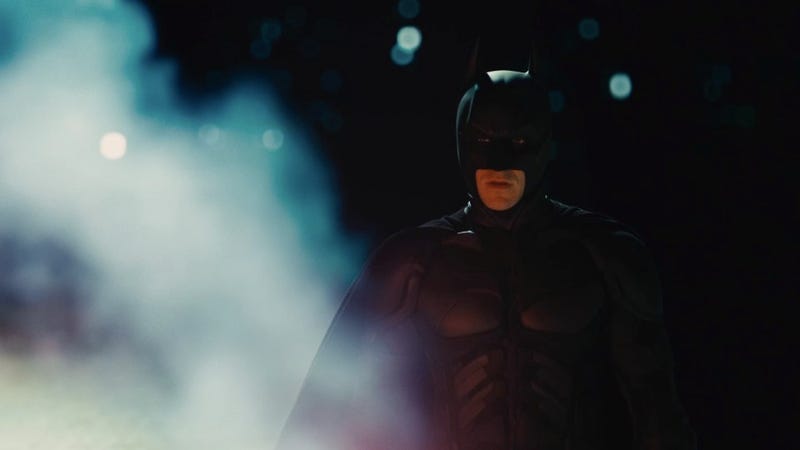 After going through the latest trailer for The Dark Knight Rises frame by frame, we only have one question left in our minds: Why isn't this movie called The Dark Knight Falls?
Check out our detailed look at the Gotham City horror, with in-depth analysis of screencaps plus some wild speculation, below. Beware: Major spoilers!
Note: Where possible, we're going to skip over scenes that were in last December's trailer, or other stuff you've already seen. Where scenes are a different version of stuff we saw in December, then we'll try and draw the connections. Thanks to Meredith for the suggestions!
The trailer begins with a shot of the Gotham City skyline that was in the previous trailer. Then we see a bearded Bruce Wayne — so he clearly hasn't been dressing up as Batman in quite some time, because only Hugo Strange can pull off the "Batsuit and beard" look. In this scene, Bruce moves as though he's got a limp — so this probably comes from the same sequence we saw in the previous trailer, where Bruce is using a cane. In fact, if you look at the reflection in the shiny dish cover in the "walking with a cane" scene, it's the same outfit, black except for a brownish scarf. Bearded Bruce looks angrily at someone, and then turns away to face the window, signifying the conversation is over. (This scene almost certainly takes place in the newly rebuilt Wayne Manor, and probably early in the film. The real pain for Bruce is yet to come.)