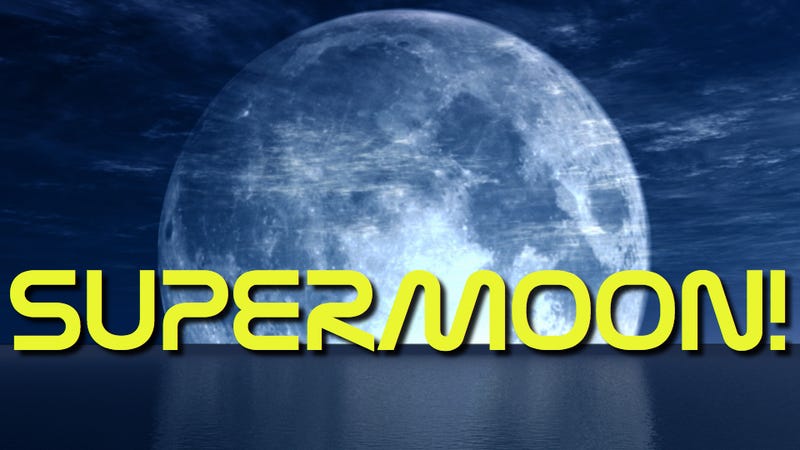 THE SUPERMOON IS UPON US! The biggest full Moon of the year will be lighting up the night sky Saturday night. Find out what makes this Moon different, and what, if anything, you need to look out for. (Werewolves? Tidal waves?? YOU CAN NEVER BE TOO CAREFUL, PEOPLE.)
So what makes Saturday night's Moon a SUPERmoon? Four things:
1. As of 11:35 p.m. EST, the moon will officially be completely full.
2. This full Moon happens to coincide with the Moon's closest approach to the Earth for the month, an event astronomers refer to as "perigee."
3. This month's perigee will actually be the closest to Earth in all of 2012 (some perigees are closer than others), making this Moon a super-supermoon!
4. Unrelenting media coverage.
The opposite of perigee is apogee. These monthly variations in the Moon's distance from Earth stem from the fact that our satellite's orbit is not perfectly circular, but elliptical. The effects of this orbit on the apparent size of the Moon can be seen in the animation featured here. (The rocking motion that you see is something that astronomers call libration, and has to do with the varying speed of the Moon's orbit.)