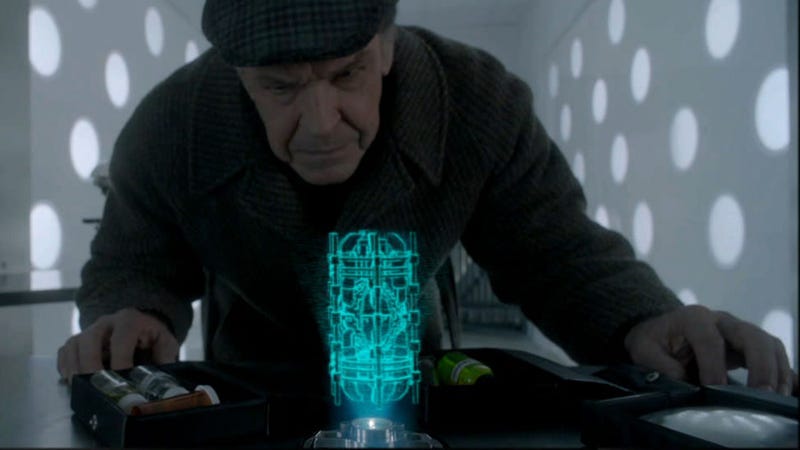 Fringe has been teasing us for ages with hints that Peter Bishop and Olivia Dunham are super important — and that their romance could have universe-shattering (or saving) consequences. Now, with last night's episode, we finally get to see the reason why these two lovebirds matter so doggone much.
Spoilers ahead...
Last night's Fringe episode introduced us, at last, to the spawn that Peter and Olivia were supposed to have, Henrietta "Etta" Bishop. (And yes, it's awesome that Etta hands out candy.)
You might recall that not too long ago, September told Peter that he'd made a baby with the "wrong" Olivia in the timeline that was erased — Henry, born on the Other Side. When that timeline was wiped out, Peter was erased along with his newborn son. And most of the Observers seemed extremely keen to keep Peter from being restored to the timeline — except for September, who rebelled against his crew to help restore Peter to the universe. And September basically told Peter that the reason it was important for him to exist was so that he and Olivia would make a very special baby.