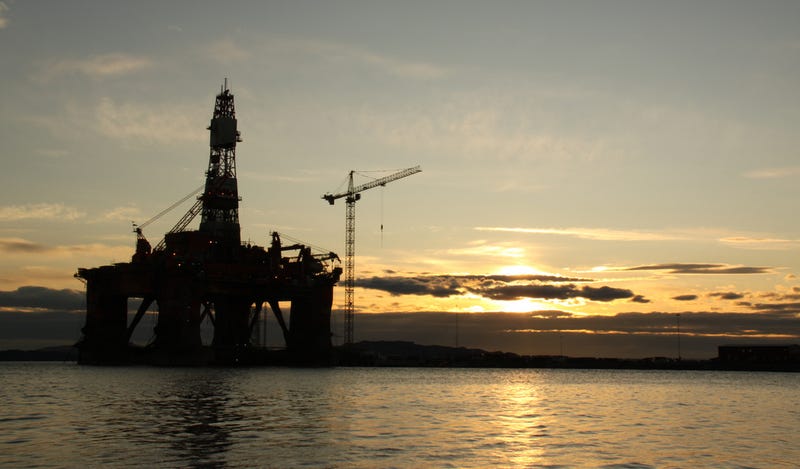 Our whole economy and way of life is based on the idea of cheap petroleum. So what happens when the oil starts to run out? Most scenarios assume that it will be catastrophic — rioting in the streets, governments collapsing, Mel Gibson fighting guys with big mohawks.
But what are the optimistic scenarios for a post-peak oil future? We went looking, and here's what we found.
Top image: Chris-Håvard Berge on Flickr.
For starters, let's get one thing out of the way. This article doesn't include any science fiction stories where somebody discovers a miraculous new energy source (called Unobtanium, perhaps) that solves all our problems. That's a huge genre, and a list of stories about a fictional energy source could be its own complete genre. We're also not including any stories, like Star Trek or much of Doctor Who, in which the future is shown to be awesome but no mention is made of what happened after the oil ran out. (Plus on Star Trek, the near-term future is not awesome at all.)
---
Fictional Stories:
Futurama:
In the episode "Bendin' in the Wind," it's mentioned that all the petroleum reserves ran out by 2038. Says Leela, "Gas was an environmental disaster, anyway. Now we use alternative fuels. [Like] whale oil." So Fry has to run his Volkswagen Bus on a can of whale oil instead.
Julian Comstock by Robert Charles Wilson
There was a rash of novels a while ago, including Julian Comstock, in which peak oil leaves us with steampunk technology levels. Lots of gears and springs and boilers. These aren't generally that optimistic — Julian Comstock is downright dystopian — but at least they show humanity surviving and adapting.