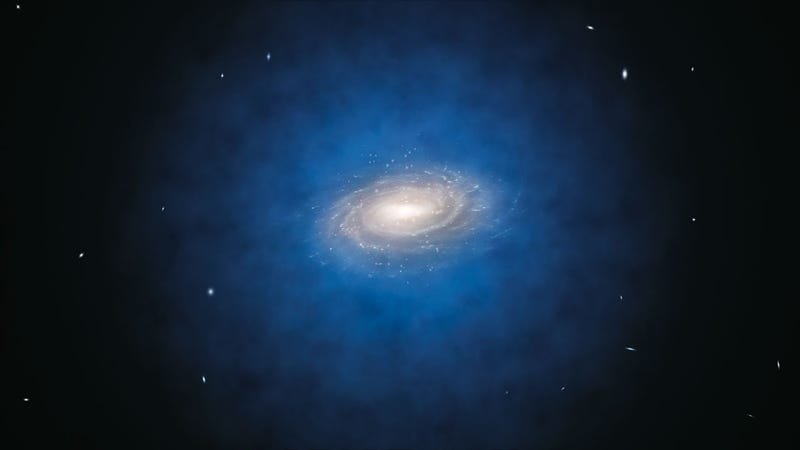 Dark matter makes up approximately 83% of the matter in the universe. We need it to explain why galaxy clusters hold together. All available evidence suggests it's very real. So why is there almost none of it around the Sun?
That's the troublesome result from a new survey conducted by the European Southern Observatory. The astronomers meticulously measured the motions of some 400 stars in a 13,000 light-year vicinity of our solar systems. They used those motion measurements to calculate the amount of mass around each star, and then they compared that to all the materials we could observe. The two measurements matched up almost perfectly. And, as team leader Christian Moni Bidin explains, that's exactly the problem:
"The amount of mass that we derive matches very well with what we see — stars, dust and gas — in the region around the Sun. But this leaves no room for the extra material — dark matter — that we were expecting. Our calculations show that it should have shown up very clearly in our measurements. But it was just not there!"
Now, for those hoping this might somehow mean an end to dark matter, I should stress that that isn't what these results mean. Dark matter is still crucial for explain the gravitational interactions of galaxy clusters, as all available evidence suggests there isn't enough mass at that scale for them to remain intact in the way we observe them. (For more specifics, check out Dr. Dave Goldberg's excellent primer.)