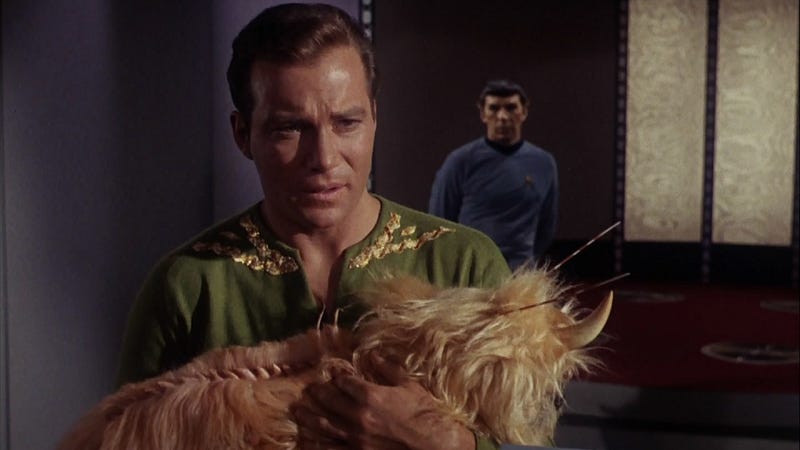 We love science fiction and fantasy with a pure, burning adoration. And our love of these genres helps make them better, because we support our favorite creators, create our own works and trade cool ideas. But sometimes, fandom has a dark side. Sometimes, fans can fall into self-loathing, and this can lead to some destructive behavior patterns that actually corrode the awesomeness of SF and fantasy.
Here are 10 ways that self-hating fans can actually make the stories they love worse. I feel like I've probably been guilty of all of these at one time or another.
10. Leading a backlash against successful creators, and rooting for things to fail
A sure sign of a self-hating fan is that you turn that hatred against creators who actually manage to reach a larger audience. And it never fails — the moment a writer or director or producer starts to gain a serious fanbase and industry buzz, the haters start sharpening the chainsaws. I'm not talking about raising critiques of someone's work, or just recognizing that it's not your particular cup of tea — I'm talking about hating someone's work just because it's become flavor of the month and this particular creator has a lot of enthusiastic online fans. Which brings us to...
9. Complaining that your favorite thing is too popular now
Say you're a fan of Doctor Who, and you can remember the time, not long ago, when only a few special people knew the difference between Tom Baker and Colin Baker, or what a Cybermat was. And now everybody and their mom is a fan of Matt Smith, and they're rediscovering the classic series. It's easy to feel a bit put out that you're no longer the keeper of awesome secrets, or to have a hipstery moment of "I was into Doctor Who before it was cool" or whatever. But if you can't take pleasure in the fact that more people are enjoying the thing you like, and it's flourishing in the light of popular acclaim, then chances are there's a part of you that feels a kernel of shame for liking this show in the first place — and you were clinging to the notion that you had a special secret, as a kind of compensation. Let it go, because the more people like the things you like, the more awesome those things can be. (At least sometimes, more popularity equals more money, and more access to high-powered talent.)
8. Pretending to be into something way more obscure than what you actually like.
"Oh, well, all the regular people like Star Trek, but I'm only into Jason of Star Command. It's kind of an underground cult show, you probably haven't heard of it. The DVDs are out of print, too. It's more sophisticated than Star Trek, and it doesn't spoonfeed you explanations for everything. You probably wouldn't like it." (Or substitute Doctor Who and Sapphire and Steel, I guess.) Again, nobody ever feels the need to disavow their love of the popular books, shows and movies, unless there's some weird self-reproach going on. And hipstery obscurantism only validates the notion that popular stuff is automatically schlock — which makes it more likely to become schlock, because that's what everybody expects anyway.
7. Claiming we're into health food when we're actually only into candy
Everybody claims to hate the Transformers movies, and yet somehow they make a billion dollars each. Meanwhile, everybody claims that they want to see more original, challenging, arty projects — but all too often, the non-franchise movies and off-the-wall TV shows and books languish in obscurity. Thing is, there's nothing wrong with loving junk food — junk food is yummy and awesome, and it can be quite good in its own way. (I was totally stoked about Lockout, which is the most sugary, deep-fried piece of junk food I've consumed in ages.) It's easy to understand why we all want to pretend we like "better" stuff than we actually do like — but it's corrosive. Not just because after a while, nobody will listen to us any more when we claim we want original projects instead of sequels and remakes — but also because we can't make a distinction between good junk food and bad junk food, unless we admit we like junk food.