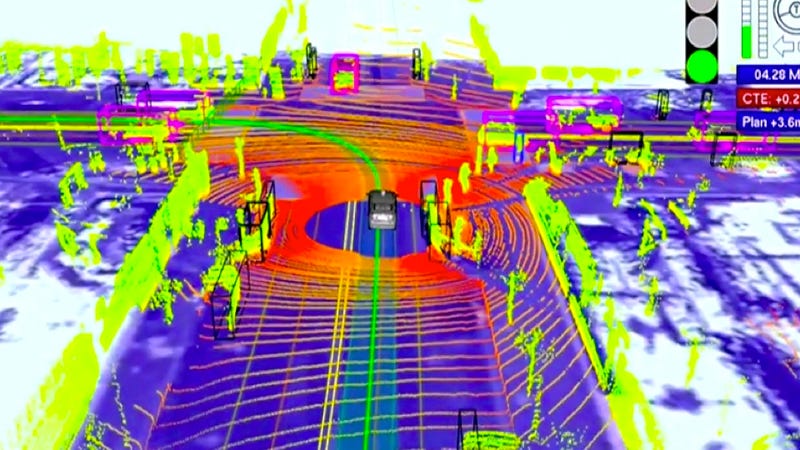 Phillip K. Dick's The Game Players of Titan takes place in a near future where cars drive their passengers, recording the day's stops and visits. At the end of they day, the cars transmit everything they know about their drivers' habits over to the police.
Google's fleet of self-driving Toyota Priuses have succeed in driving a blind man to Taco Bell, gained clearance for use in Nevada, and logged nearly 200,000 road miles. In the next decade, drivers will find themselves behind the wheels of cars driven by computers. Long range commutes would instantly become easier and more enjoyable — think of all the things you could read! But what will happen to the data collected about your commute, and everywhere else you go? Could this data be used against you?

The connected car
A wireless communication system would be necessary to connect the fleets of automated cars traveling the highways and side-streets, coordinating distances between vehicles, speeds, and turns. A widespread connected car-to-car communication and navigation system is a cheaper alternative to the current $300,000 price tag necessary for equipment to transform a Toyota Prius into one of Google's autonomous cars that travel alongside erratic, human-driven vehicles.
Such a system transforms highways into enormous mass transit systems, but with individuals traveling in separate cars instead of separate seats on a subway train. These systems would likely require a subscription to obtain the service, and honestly, it would probably take a generation or two before the streets are flooded with automated cars and able to perform at peak efficiency.
The first generation of consumer available automated cars will need to be able to perform without a widespread car-to-car communication system, instead relying upon GPS data and other sensors to deliver information that allows the car to make traffic decisions. Google's autonomous vehicle uses GPS and detailed map information along with a 64-beam laser to generate a 3D image of the environment. The automated vehicles are not very aggressive, following traffic rules to the letter, often to the detriment of the commute. Self-driving cars are not perfect, as noted by a 2011 crash of one of Google's autonomous vehicles into a fellow Prius in a five car collision.