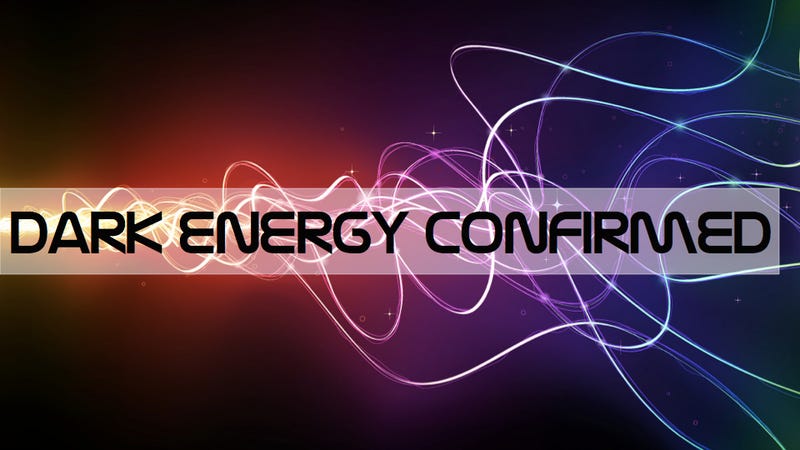 Just 30,000 years after the Big Bang, the universe started singing. Vast soundwaves rang out and expanded through the primordial cosmos, their ripples determining the universe's large-scale structure. And this all fits perfectly with one particularly theory of dark energy.
The Baryon Oscillation Spectroscopic Survey, or BOSS, has just completed a massive survey of a whopping 327,349 galaxies. These galaxies are on average about six billion light-years away, which was quite possibly the most momentous time in the universe's history since the Big Bang itself. Six billion years ago, the universe reached a tipping point, where the matter in the universe became spread out enough that the force of gravity could no longer slow down the universe's attraction. Instead, the repulsive force of dark energy took hold, and the universe has been speeding up its expansion ever since.
By studying these hundreds of thousands of galaxies, all dating back to right about the time dark energy emerged as the dominant force in the universe, cosmologists can hopefully learn more about this mysterious...something. Dark energy is everywhere - it likely accounts for about 73% of all the mass-energy in the universe - and fifteen years of astronomical observations tell us that it's absolutely essential to explaining the behavior of the universe.
And yet, it's difficult to even conceptualize what it is even in the vaguest of terms, in part because we may not even have the physics yet to explain what it is. (In case that makes you skeptical of dark energy's very existence, I'd recommend our own Dr. Dave Goldberg's spirited defense of the stuff.) The hope is that the data we get from BOSS - which includes their distances from each other and the universe's age and rate of expansion relative to each galaxy - can help eliminate some dark energy models while illuminating others.