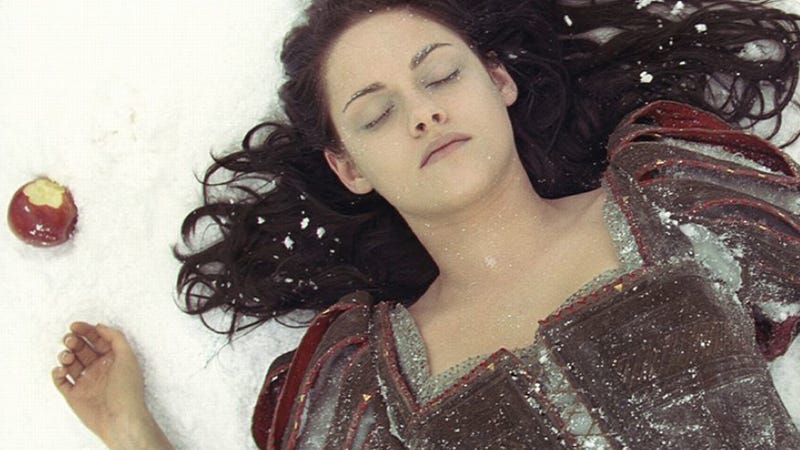 Everybody wants a piece of Snow White this year. We've got two movies that retell the iconic fairy tale this season — Mirror, Mirror (released last week) and Snow White and the Huntsman (coming in June). Hit TV series Once Upon a Time centers on an updated version of the Snow White story. Another TV series, based on a comic about the Evil Queen's mirror, is in production. This is more than just a Hollywood trend. Judging from Once Upon a Time's throbbing fandom, it's a cultural obsession.
Why can't we get enough of the Wicked Queen and her princess rival? Put simply, Snow White is one of the few fairy tales about a political struggle between two powerful women. It may be the perfect fairy tale for an era when Americans can't decide whether women should control nations, or lie locked in glass coffins awaiting a prince to release them.
We're All So Depressed
The creators of hit series Once Upon a Time suggested recently that their show is so popular because times are so tough that people just want "comfort" stories. It's a good theory. Disney's wildly successful animated Snow White was released in 1937, after the worst years of the Great Depression. Americans ate up Disney's tale of a princess rescued from an evil, rich queen by hard-working coal miners. It's easy to imagine audiences of the 1930s wanting to flee the horrors of the dustbowl famine by plunging into Snow White's psychedelically green forest, full of friendly animals and song.