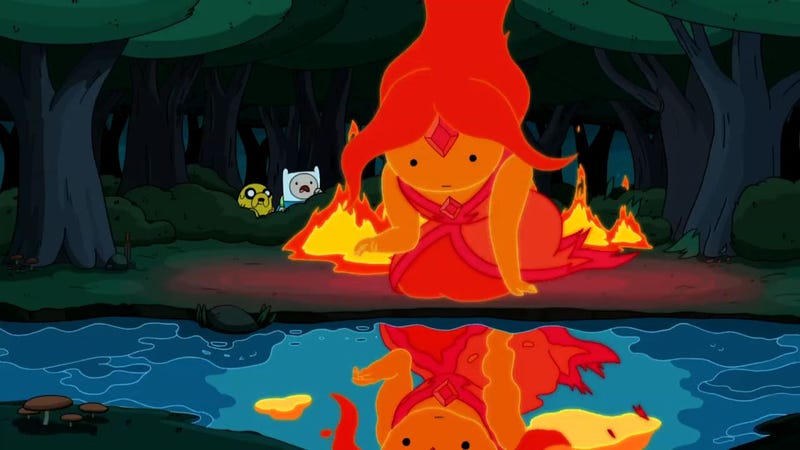 In this week's TV, a princess has to choose between piloting a blue lion and becoming Queen. And on a brand new Adventure Time, Finn discovers the truth about Flame Princess. There's a fantasy-themed TV movie about Monty Python's Life of Brian. Stephen Hawking guest stars on Big Bang Theory. Keith Mars steps up his game on Person of Interest. And Theon Greyjoy discovers you can go home again on Game of Thrones. Oh, and Fringe reveals the truth about those shapeshifters!
Check out tons of clips and details for this week's television, below.
Today:
Adventure Time (7:30 PM, Cartoon Network):
Oh, thank goodness. Some quality TV on Monday nights. In tonight's season premiere Finn and Jake set out to prove that Flame Princess is not really evil. Read our interview with show creator Pendleton Ward here. This is followed by Regular Show and Mad.