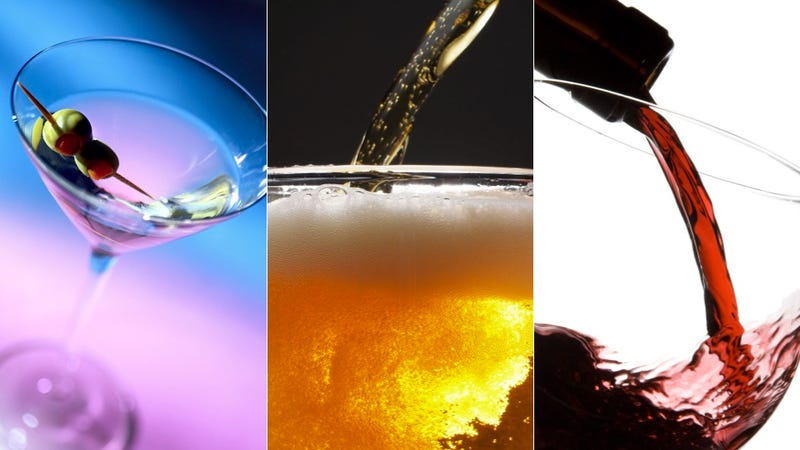 Alcoholic beverages have come in many forms over the years, and gone by almost as many names. "Social lubricant," "liquid courage," "mother of bad-decisions"... the list goes on and on. Many of these names stem from alcohol's most noteworthy quality: it'll get you drunk.
But alcohol — and ethanol, in particular — has many interesting effects and applications that extend well beyond the walls of your local bar or restaurant. Here are ten things alcohol excels at that don't involve getting you properly sloshed.
10. Guiding evolution
Many humans exhibit a naturally addictive attraction to alcohol — but where did this attraction come from? The drunken monkey hypothesis, proposed by UC Berkeley Biologist Robert Dudley, traces alcohol's allure to Homo sapiens' high dependence on fruit as a food source. As a fruit ripens, its ethanol content increases. As a result, reasons Dudley, behavioral responses by our early ancestors to ethanol may have been the target of natural selection. "Pre-existing sensory biases associating [alcohol] with nutritional reward," he explains, "might accordingly underlie contemporary patterns of alcohol consumption and abuse."
9. Inducing homosexual behavior in flies
We recently learned that when male fruit flies are deprived of sex, they'll actually drown their sorrows in booze, as demonstrated by their preference for alcohol-spiked food over normal grub following sexual rejection. But as the video featured here reveals, the relationship between sexual behavior and alcohol consumption in flies is not a one-way street. A study conducted in 2007 revealed that getting a bunch of male fruit flies drunk and confining them to a small chamber caused them to court one another and even attempt to copulate, forming conga lines of randy males in the process. The flies' homosexual tendencies, reason the researchers, may help shed light on alcohol's ability to lower human sexual inhibitions.