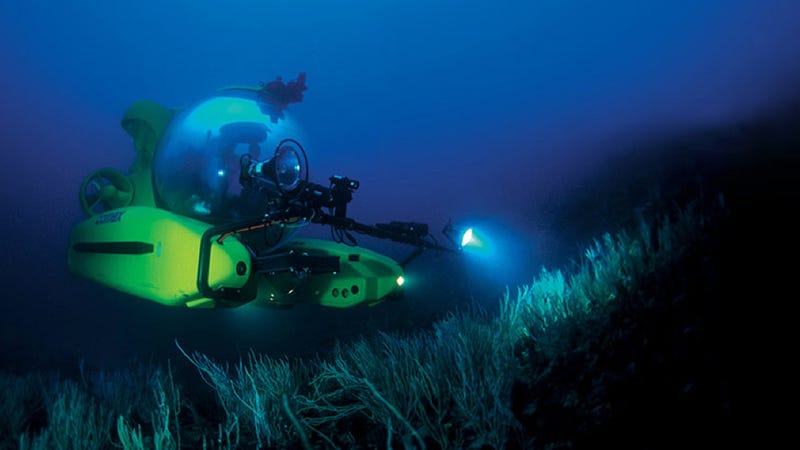 We tend to stereotype extraterrestrial life as little green men, but there are much more instructive examples of alien weirdness right under our oceans. In the following article, Dr. Craig McClain of Deep Sea News and the National Evolutionary Synthesis Center discusses what the deep seas can teach us about potential astrobiological organisms.
We as humans have three fundamental questions. Where do we come from? Where are we going? Are we alone in the universe? The answers to these thrust at the core of our humanity and uniqueness. Through science we seek out replies to these inquiries.
The Drake Equation
In 1960 the National Academy of Sciences asked Frank Drake to gather a group of scientists to discuss the search for extraterrestrial intelligence, the program we now call SETI. "As I planned the meeting, I realized a few day[s] ahead of time we needed an agenda," recalled Drake at a NASA Forum held in 2003. He continued:
And so I wrote down all the things you needed to know to predict how hard it's going to be to detect extraterrestrial life. And looking at them it became pretty evident that if you multiplied all these together, you got a number, N, which is the number of detectable civilizations in our galaxy. This, of course, was aimed at the radio search, and not to search for primordial or primitive life forms.
What emerged was the now-famous Drake Equation:
N = R* • fp • ne • fℓ • fi • fc • L
Where N = the number of civilizations in our galaxy with which communication might be possible;
and
R* = the average rate of star formation per year in our galaxy
fp= the fraction of those stars that have planets
ne = the average number of planets that can potentially support life per star that has planets
fℓ = the fraction of the above that actually go on to develop life at some point
fi = the fraction of the above that actually go on to develop intelligent life
fc = the fraction of civilizations that develop a technology that releases detectable signs of their existence into space
L = the length of time for which such civilizations release detectable signals into space
It is ne (the average number of planets that can support life per star) and fℓ (the fraction planets with favorable conditions to develop life) that I have been the most intrigued by. ne is related to the habitable zone, the region around a star where a planet with sufficient atmospheric pressure can maintain liquid water on its surface. More specific criteria can also be used which can also alter the percentage from 0.5-20%. Some estimate fℓ at 100%; where life can evolve it will. In our sample size of one, Earth, life arose. [This image compares the habitable zone of the Kepler 22 system to our own solar system. Click here to learn more about the Kepler 22 system.]