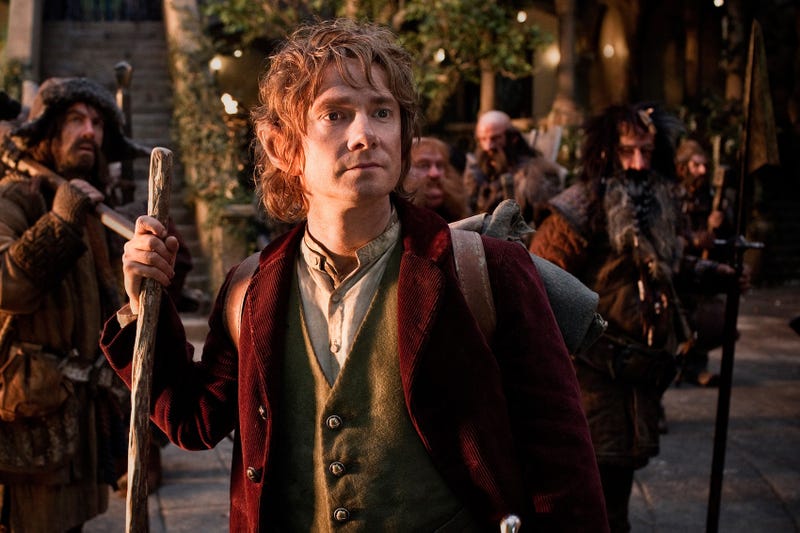 Science fiction and fantasy are known for their amazing comebacks. Just like the heroes that genre fiction celebrates, many of the best-loved creators of science fiction and fantasy have come back from huge setbacks, or left the genre altogether and then come roaring back. Because we always support our genre heroes.
Here are 10 creators of science fiction and fantasy who've made (or are making) amazing comebacks.
1) Peter Jackson
Actually you could argue that Jackson has made two comebacks in his career, both thanks to J.R.R. Tolkien. The first came after his big movie, The Frighteners, flopped in 1996 — and then he came back with the Lord of the Rings trilogy. But there's also the comeback he's launching right now. King Kong was a huge disappointment, although it probably made back its money in the end. And his adaptation of The Lovely Bones was an outright failure, both critically and at the box office. So Jackson must be counting his lucky stars that Guillermo del Toro dropped out of directing The Hobbit, allowing him to return and direct what's almost certain to be a mega-blockbuster.
2) Mark Hamill
Of course, he got his big break playing Luke Skywalker in Star Wars. After this, though, he didn't have much of a film career, perhaps because he was trying to avoid typecasting. He was successful in a few movies, though he spent a lot of time on Broadway. And then came... voice work. His biggest rebound back into the mainstream comes from voicing some of our favorite characters. In particular, some of his most famous work since Star Wars is probably his role as the Joker in various animated Batman TV series, video games, movies, and other media. A whole generation of nerds now thinks of Hamill as "the voice of the Joker."