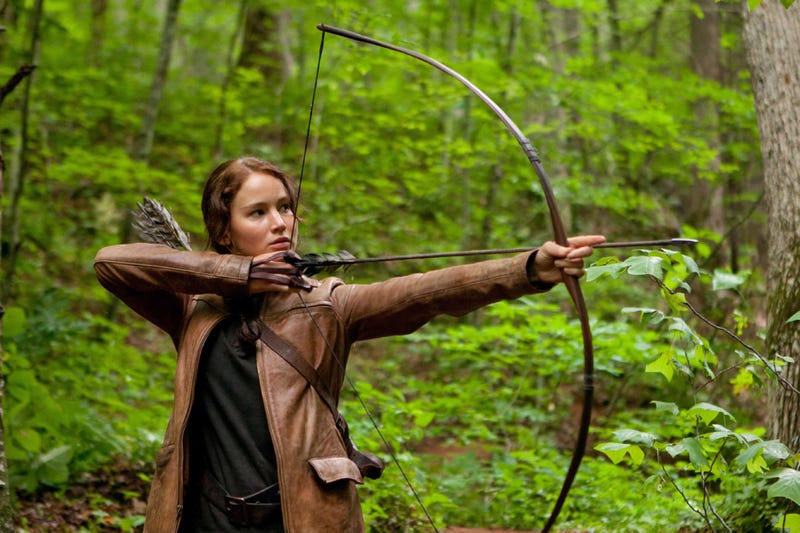 A lot of the writing on the Internet about The Hunger Games is snark about its derivativeness (It's Series 7 with kids! It's the Minotaur with television! It's Marathon Man meets The Long Walk plus a girl protagonist, minus Stephen King! It's Battle Royale for people who hate subtitles!).
But if The Hunger Games seems familiar, that's because it raises questions that our culture needs and wants to explore again, about television, state sanctioned violence, teenage girls and audience perception. And at the heart of these questions is Katniss' struggle to be true to herself inside, even as she faces the two challenges of playing to an audience and fighting for her life.
The contrast between Katniss' interior state of mind and her exterior behavior are central to the first book in the series — and that's a big reason why I still fear for the Hunger Games film. Spoilers ahead...
I will never forget the epiphany I had when I began studying prose writing: Oh my god, I could just write down what the characters are thinking. This is stupefyingly obvious, but I'd spent four years trying to get that exact same information across — what the characters are thinking and feeling — in plays and screenplays and it was never that simple. Screenplays especially are about action, even when they seem to be about feelings. When someone is in love in the movies they act in love, they don't just think or feel in love.
It's this last idea that I found to be brilliantly examined in the novel. Katniss is hyper aware that she is not just fighting for her life, she is doing so while performing for an audience. Everything she does from the parade, to the televised interviews, to the actual fighting is constantly weighed in her mind. How will this play to the viewers? What is it that they want? How can she give them that? For a girl who has survived by trusting her instincts these questions present almost as much of a challenge as the other Tributes.