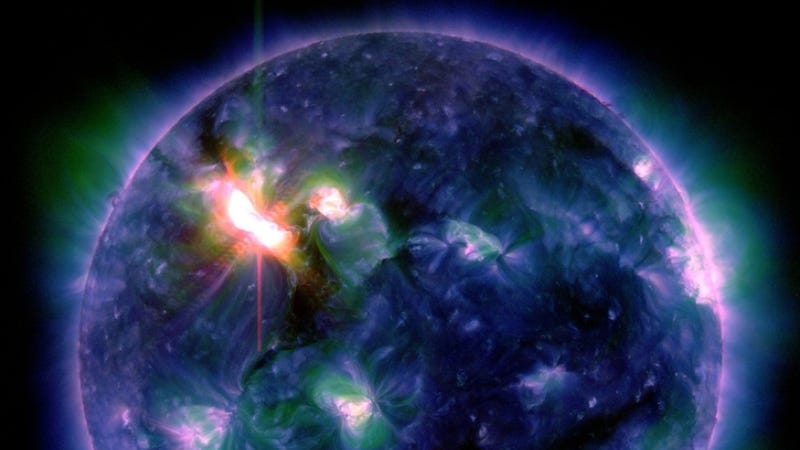 On Tuesday night, the surface of the Sun erupted in an violent solar flare, blasting a massive wave of charged particles in the direction of Earth. And early this morning, those particles smashed into our planet's atmosphere.
The coronal mass ejection (CME) arrived this morning at approximately 5:45 EST. In the picture up top you can see Tuesday night's flare depicted by the conspicuously bright orange region on the upper left [Hi res available here; and definitely check out the video below of Tuesday night's burst].
NOAA reports that the Sun's upsurge was categorized as an X5.4, which means it's not only the second largest flare we've witnessed since 2007, it's also much more violent than the solar storm that had us canceling plane flights and keeping an eye out for low-latitude aurorae back in January.