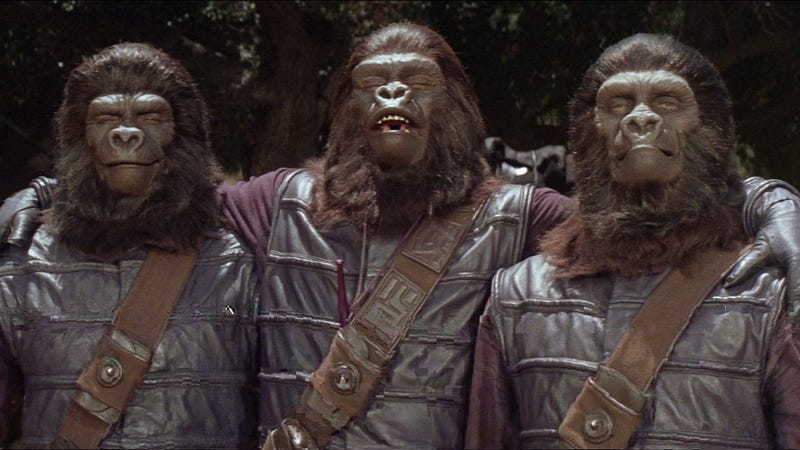 Why are so many movies so terrible? Why does it so often seem as though Hollywood stars and power players are locked in an unholy struggle to suck every last bit of coolness and genuine fun out of your favorite stories?
You probably don't want to know. The real knowledge of Hollywood's inner workings is not for ordinary mortals, and to gaze up on it is to go mad. Your eyes are not meant to encompass such ugliness. And so on. But if you really do want to understand what seems to go wrong so often, then you can get some terrific insights by reading the book Tales from Development Hell by David Hughes. Just don't blame me when you try to stab your own eyes out with a paper clip.
There's a certain grim satisfaction in reading tales of futility over and over again. And if you like to experience the suffering of creative people vicariously, then Tales from Development Hell will probably give you a sadistic buzz. But even if you get off on schadenfreude, reading over and over again about the development process may leave you with an unquenchable sense of loathing and bitterness. Which is probably what it feels like to live in Los Angeles.
We already ran an excerpt from this book last week, dealing with the horrific 900-car pileup that was the attempt to make a Total Recall sequel. Tons of scripts, loads of ideas, and increasingly overcomplicated attempts to channel the "is it real or just a dream" mindfuck from the first movie — and all of it crashing against Arnold Schwarzenegger's ego and the whims of various directors. The whole book is like that, pretty much.