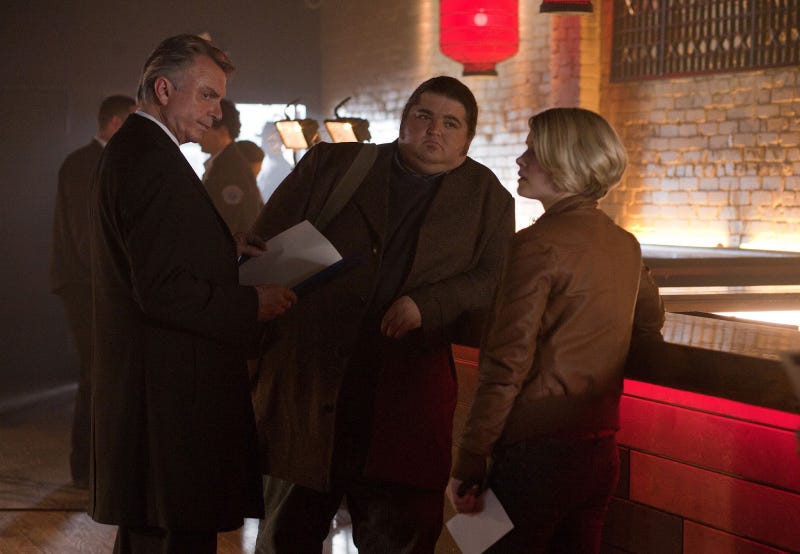 One thought kept popping into my head as I watched last night's Alcatraz — God, I miss Journeyman. The two shows have a lot in common: time travel, a totally inaccurate portrayal of San Francisco, a case of the week... plus they both got off to a slow start. But the difference was, Journeyman had characters I cared about, along with real warmth and emotion. I just don't get those things from Alcatraz.
Spoilers ahead...
It's worth checking out Journeyman's only season, if you haven't seen it yet. Like Alcatraz, it aired on Monday nights, and it was about a guy named Dan Vasser (Kevin McKidd) who occasionally travels back in time two or three decades. He usually has to help someone in the past, and then he's returned to the present — but over the course of the season, the pitfalls of time travel got dealt with a fair bit. The show also worked in a kind of love triangle, as Dan Vasser tries to hold onto his wife while discovering his supposedly dead ex-girlfriend is alive... and also a time traveler.
Obviously, Journeyman was able to have a greater variety of stories than Alcatraz, because every week Dan Vasser traveled to a different point in the past, and helped people with different problems. But the central focus — someone from the present grappling with mysteries and unfinished business from the past — was basically the same. And like Alcatraz, Journeyman was often at its best when it was depicting the strangeness of the twentieth century — the culture shock of visiting the world of just a few generations ago.
The thing Journeyman had that Alcatraz mostly doesn't? A willingness to punch you in the gut occasionally. Like in the season (series) finale, when Dan Vasser meets a fellow time traveler who has irrevocably ruined his own life, and warns that Dan will probably wind up doing the same thing. This was a show that had real emotion, and real relationships, which it spent time deepening in between all the "cases of the week."