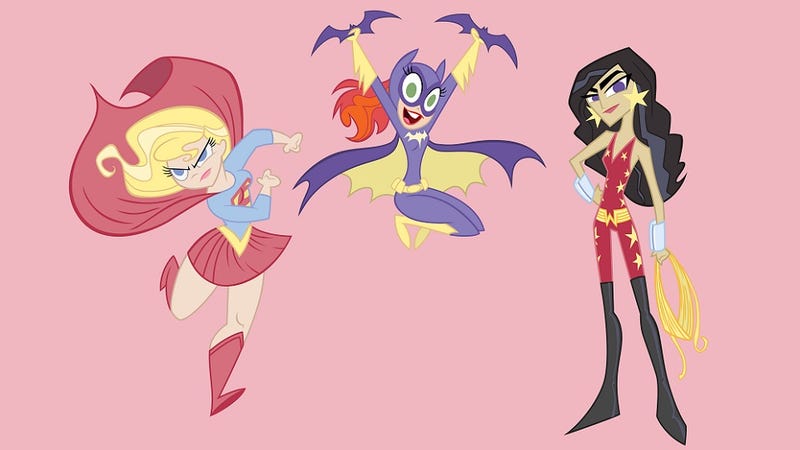 Lauren Faust has blown our minds with her work on Powerpuff Girls and My Little Pony: Friendship is Magic. And now she's tackling the DC Universe with a new series of shorts, called Super Best Friends Forever, in which Batgirl, Supergirl and Wondergirl hang out and fight supervillains.
We were lucky enough to talk one-on-one with Faust, and she explained how these shorts will fulfill some of her original ambitions for My Little Pony.
So first, the basic facts — Super Best Friends Forever is airing as part of the "DC Nation" block of programming on Cartoon Network, which premieres March 3. (Along with those Aardman Animations DC shorts, a hilarious set of Teen Titans shorts, and tons more.) According to Faust, there are five episodes of SBFF, and they're each only a minute and 15 seconds long — just long enough for to set up and resolve one really good joke.