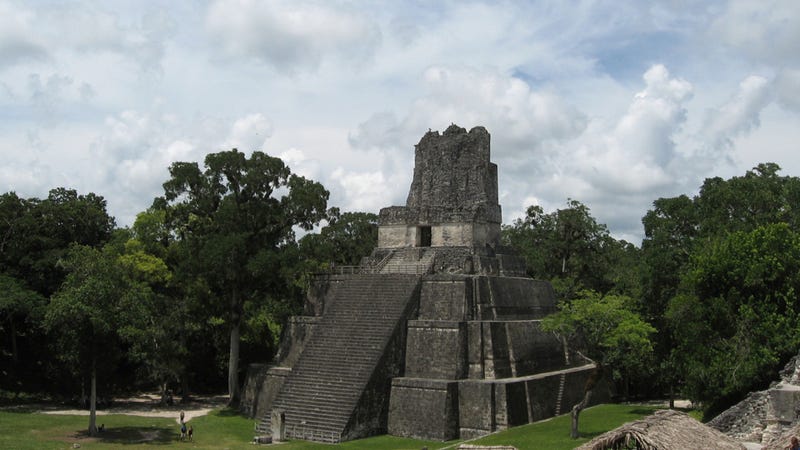 One of the biggest debates in archaeology is what destroyed the extensive, highly-advanced Maya civilization 1,000 years ago. It's known that the empire went through a long collapse from roughly 800 to 1,000, leaving behind a network of pyramids and monumental architecture in the Yucatán jungles. But why? We have only educated guesses, and one of the most widely-believed theories is that some kind of climate catastrophe drove the Maya to abandon their cities in droves.
Now, two Earth scientists have carefully analyzed rock samples from the Yucatán, which revealed water levels in local lakes, as well as chemical traces that show likely rainfall over the decades of the collapse. What the scientists found was more evidence that the region suffered from drought during the typically rainy summers — but the drought was fairly mild. There were probably fewer hurricanes in the ocean driving rainstorms to land. In a paper published today in Science, researchers Martín Medina-Elizalde and Eelco J. Rohling call it "a succession of extended drought periods interrupted by brief recoveries."
Is it really possible that a mild drought, no matter how many centuries it lasted, could really topple an empire? After all, civilizations in Europe have endured everything from plagues to the Little Ice Age, and people did not abandon the cities.