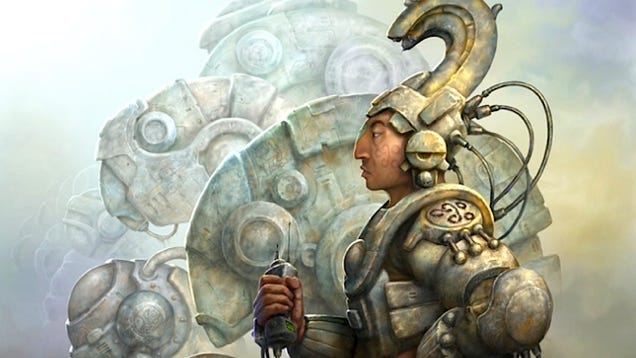 The works of Mexico City artist Raul Cruz envision a far-off future where Aztec and Mayan aesthetics mesh with yet-to-be-invented technologies.
In his Mexican futurist illustrations, the Heavy Metal artist depicts mecha guarding Teotihuacan, temples orbiting Earth, and massive robots carved out of stone. Cruz has been illustrating for three decades, so he's amassed an amazing portfolio of work.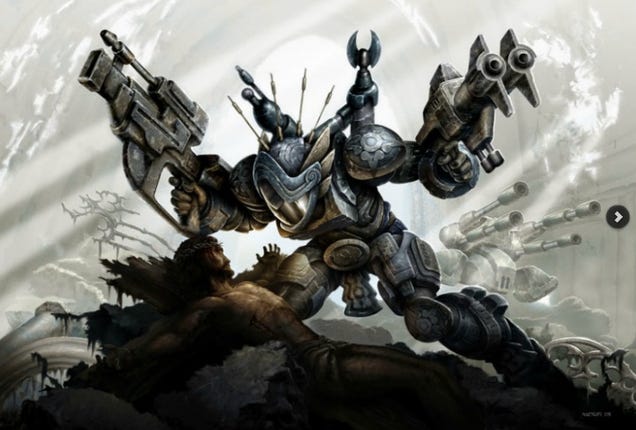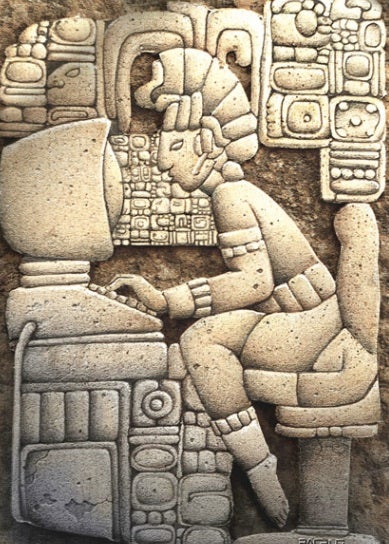 Memoria del Futuro (1990)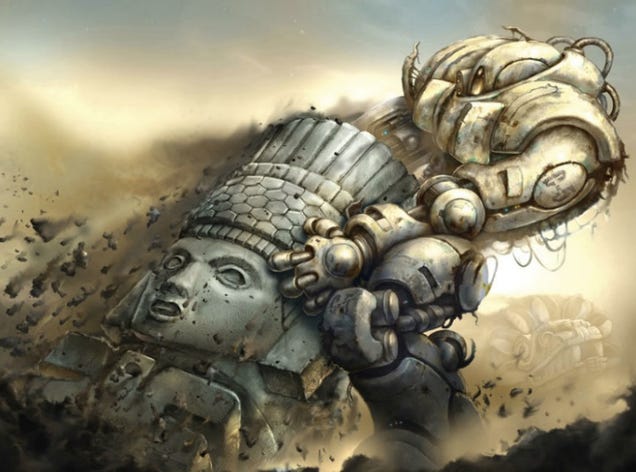 Recuperación Arqueológica (2008)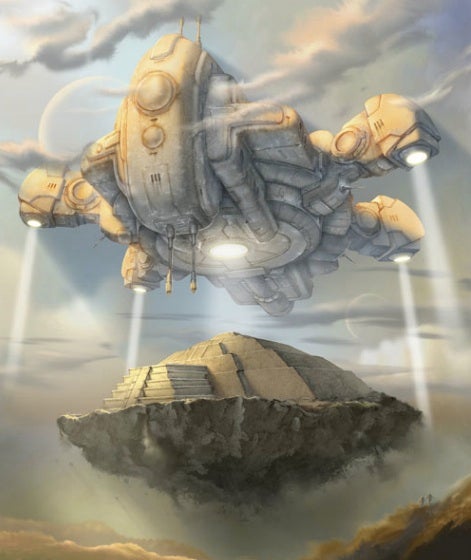 Traficantes de arte (2008)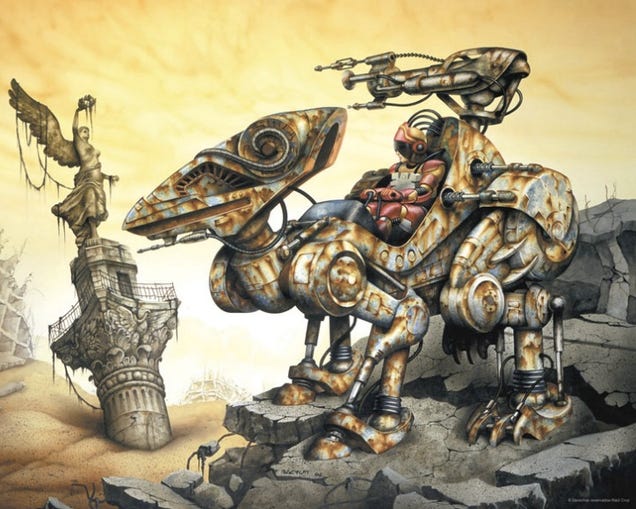 Hallazgo (1995)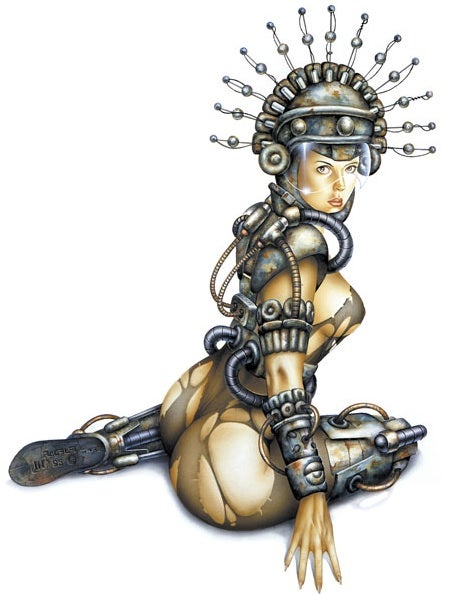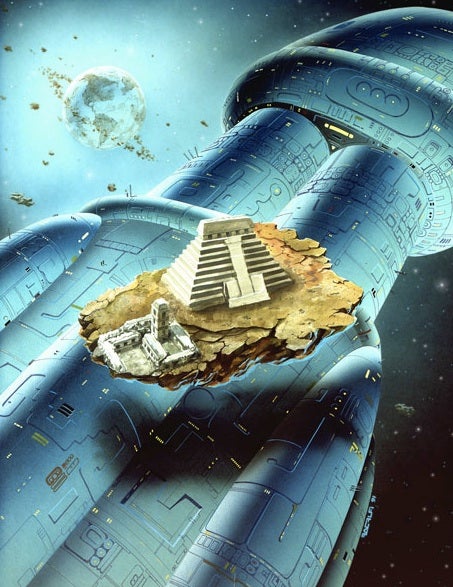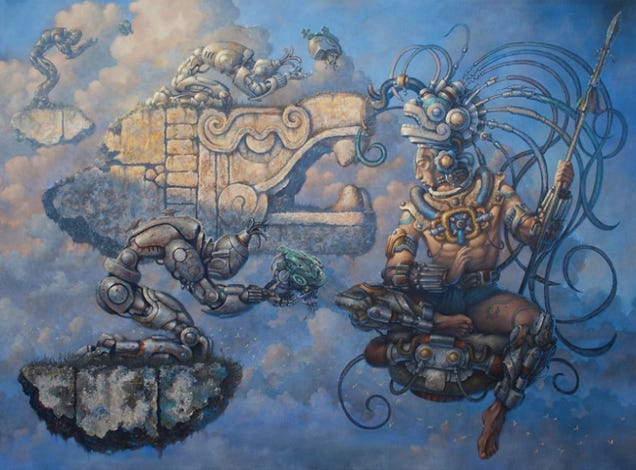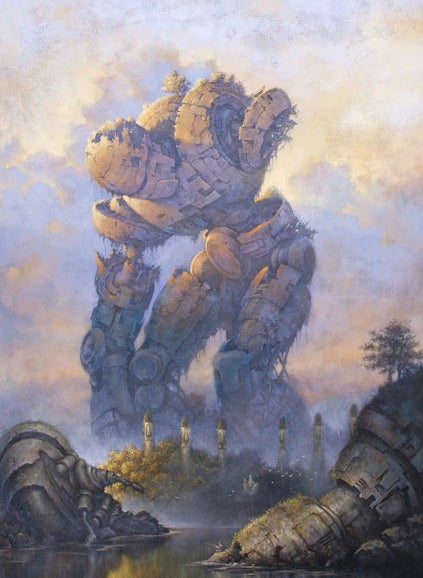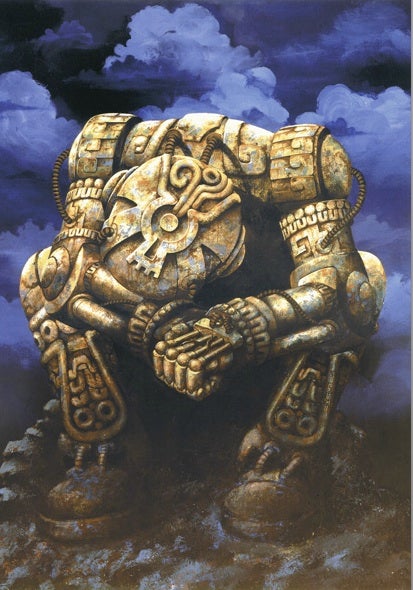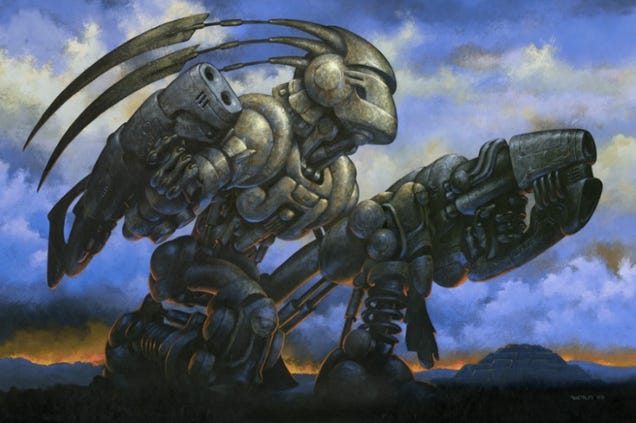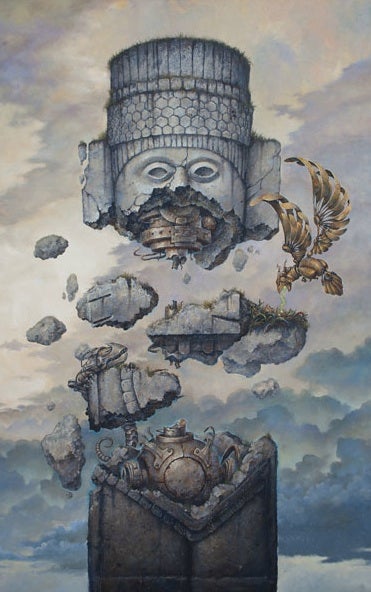 You can see much more of Cruz's artwork at his website (semi-NSFW, what with the occasional cybernetic nipple slip). Hat tip to Rav Gar!